From a day job that required to simultaneously use diverse acting skills, to the only Standardized Patients Podcast that currently exists: the story of Katie Culligan
Ever take a look around your life and wonder, "How did I get here?" Personally, If I could go back in time and tell my 18 year-old college freshman self in 2003 that my musical theatre concentration would lead me to becoming the host and co-producer of the only Standardized Patients Podcast that exists in the year 2022, I would have some questions. These questions might include:
What's a Standardized Patient?
Wait, what's a Podcast?
Hold up, you know enough about this bizarre subject to host a podcast about it?
Valid questions, past Katie. So, how did I get here? Well, in case you've never heard of the term "starving artist," you probably don't know that professional actors need "day jobs" to pay their bills while on the never-ending, constant audition circuit (and often even while they're #bookedandblessed). Back in the late aughts after graduating from James Madison University with a degree in theatre, I moved to the Washington D.C. area and entered the scrappy and tight-knit D.C. Theatre Scene.
After performing in a couple of shows, word of mouth and new cast friendships provided me with not only contacts to multiple medical schools'g Standardized Patient programs in the area, but also the coveted referrals to get my foot in the door. As one cast-mate put it, "I don't plan on ever having another normal day job again."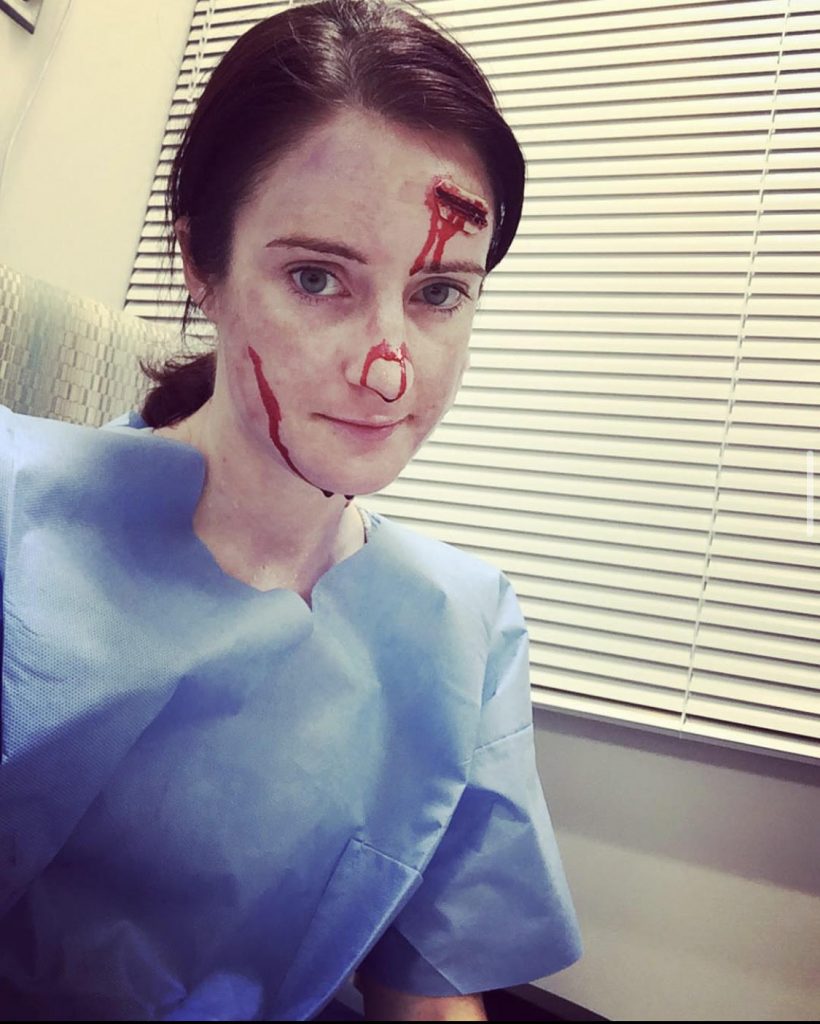 Cut to my first day of Standardized Patient (SP) work less than two months later, and I knew I had to find more work like it. Luckily, if you're available, flexible and have the necessary specific skills, you get asked back and put into SP-rotation. I had a day job that required me to simultaneously use my acting skills such as emotional access, memorization and improv. I mean, it may not be Broadway, but it allowed me to be a consistently working actor. On top of that, I had the enjoyment of connecting with other Standardized Patients in the area, many of whom were active in the theatre and film community. I could book SP work around my auditions and rehearsals – an actor's dream! Lastly, it felt damn good to be helping shape the future doctors of the world – what a privilege. The feeling of being on the ground floor of a relatively new, yet growing industry of simulation and SP work filled my mind with possibility. It felt empowering knowing that something I said to a med student during our feedback session could be an "aha" moment for the rest of their career, particularly when it came to patient-doctor communication, often referred to as "bedside manner." I started realizing through casual conversation that the majority of the population did not know that this type of job existed, but many were absolutely fascinated by it and often wanted to learn more. The follow-up questions about it seemed endless.
So here we are, roughly 14 years later with "new" technology to spread the awesomeness of SP work from the comfort of my own home. SPs, in my opinion, have long been the everyday superheroes of the Simulation world. They have the power to be as standardized as you need them to be for examination purposes, but can flip on a dime to access their unique personal qualities for simulated encounters that encourage improvisation. Also, the feedback that a SP might give to a student is varied and subjective – something that a student cannot access when working with even the best simulated manikin.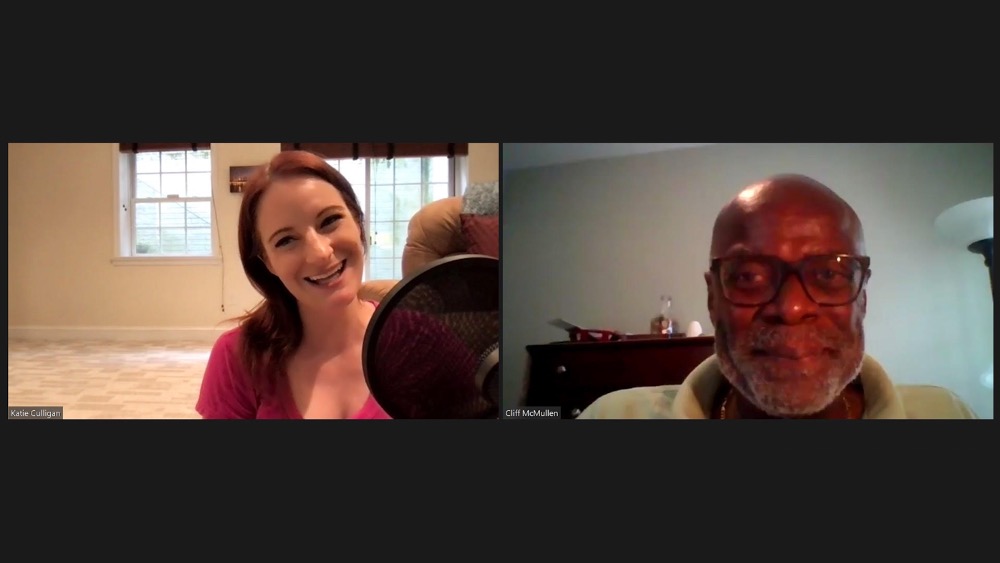 I decided that I had the privilege of enough experience in this industry and the performance skills to feel comfortable talking about this line of work on a more public platform. I was as surprised as anybody else when I found out that my comedic idol, Conan O' Brien, was fascinated enough by this line of work to have me on his hit podcast, "Conan O' Brien Needs a Friend" to talk more in depth about it. This opened the topic up to a larger arena, since that one Seinfeld episode titled "The Burning" wasn't the only pop culture reference about SPs out there. It was validating.
At this point our podcast was well underway recording. We realized the ideas for topics just kept flowing and there was a depth of interesting information that could be shared to the greater public about the wonderful wide world of SPs. We released season one of our podcast titled "The Standardized Patients Podcast" this past winter and will be coming back with even more unique and SP-specific topics in season two very soon! It feels invigorating knowing we're actually filling a hole in the currently oversaturated podcast world, even if it is a very niche one.
You can learn more about us at https://www.standardizedpatientspodcast.com/ or @standardizedpatientspodcast on Instagram, Twitter and TikTok!