---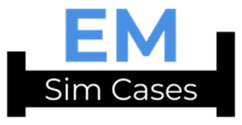 EM Sim Cases is a blog which wants to showcase the cases that are already being used by other educators. All cases published on the blog have been reviewed by at least two members of the advisory board as part of a formal quality control process. In addition, all cases have been tried by at least one of the editors' teaching sites in order to ensure they work.
---

Thesimbook.com is an educational resource designed to provide healthcare simulation educators with peer-reviewed simulation scenarios and resources. It is the result of an international collaborative effort of passionate medical educators and content creators with the aim of creating a family-like atmosphere where professional colleagues from around the world can have access to inter-institutional networking opportunities/activities and optimize the quality of educational experience they are providing to their learners.
---

Based on continuing contributions from the simulation community, thesimtech is an online hub for sharing resources and information for all things related to medical simulation. It offers a set of donated medical simulation scenarios as text documents outlining the various details of a simulation, from patient simulator settings to debriefing notes.
It also provides an audio / visual stimuli database where it is possible to find high quality image(i.e. ECG / EKGs, X-Rays), video (i.e. Ultrasounds) and audio files to use in the scenarios. There are also links to various A/V solutions, often used in debriefing, and moulage instructions.
---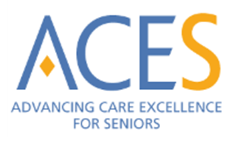 Developed through a collaborative effort between the National League for Nursing and Community College of Philadelphia, Advancing Care Excellence for Seniors contains unfolding cases related to care of seniors. They combine storytelling and simulation, including audio clips, scenarios and tips for implementation. Each case includes: (a) a first-person monologue that introduces the family and the complex problems; (b) simulation scenarios designed to help students practice assessing function and expectations of their patient(s), with links to appropriate evidence-based assessment tools; (c) a final assignment that asks students to finish the story; (d) an instructor toolkit with suggestions on how to use the various components of the unfolding cases, incorporate them into the curriculum and suggestions to conduct the debriefing.
Simulated/standardized patients are recommended for all ACES simulations.
---

Nursing Simulation Scenarios
This is a collection of high-fidelity simulations targeting pre-RN nursing students. The descriptions include patient information, technical requirements for putting on the simulation, and a scenario flowchart. The cases include resuscitation, medication administration, postpartum hemorrhage, hypoglycemia, sepsis, stroke, and hypovolemia. An overview of a video set about debriefing simulations is also provided.
---

Alfred ICU's In Situ Simulation programme scenarios
It is a collection of scenarios provided as free-to-view Google documents (viewers cannot edit the documents directly). They are mainly designed for in-situ simulation activities. The scenarios are continually being revised and improved.