The typical day of a simulation technician told by Serena Ricci from SimAv in Genoa
Hi Serena,
thank you for the time you dedicate to us.
Tell us why you chose the Faculty of Engineering and what are the adjectives that your classmates used to describe you.
S: Thanks to you for the opportunity! After the linguistic high school I decided to change direction (quite a frequent occurrence in my life!). Due to a combination of events, a few months before I graduated from high school, I regularly attended intensive care as a visitor and there I realized I was intrigued by electro-medical devices and the hospital world. So I decided to enroll in biomedical engineering.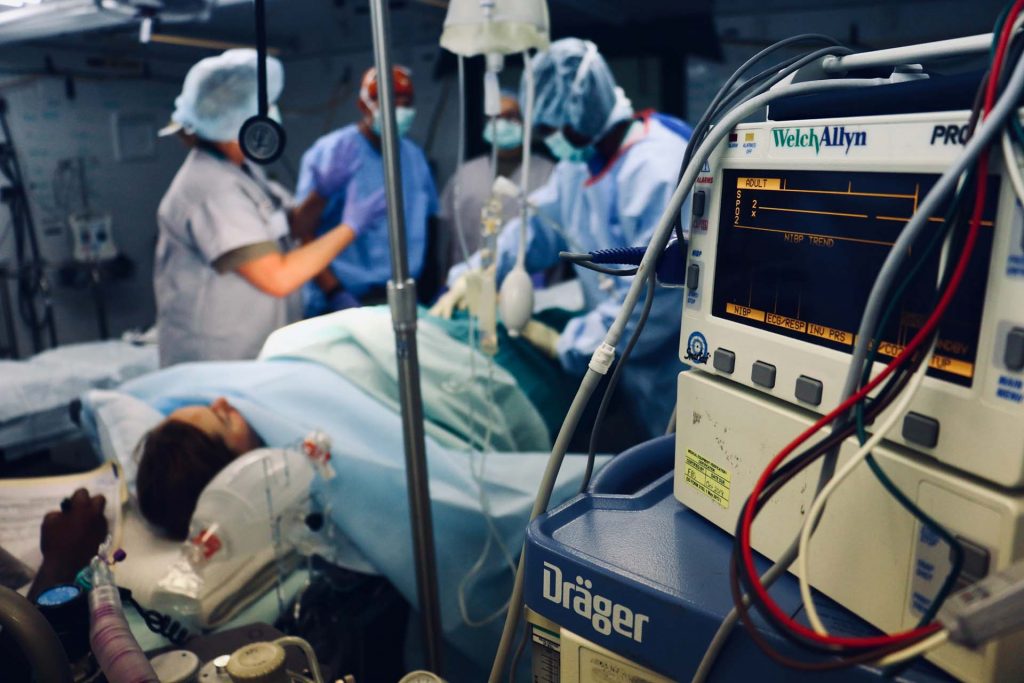 During university I have always been "multidisciplinary", in the sense that I did a thousand different activities: sports, jobs of all kinds … In short, I was never sitting at my desk to study, but I was an extremely practical person who really liked to hang out with friends!
Did you ever think you'd end up in this weird world of simulators? Who introduced you to it?
S: Absolutely not! My goal was to become a clinical engineer in the hospital. However, when I had to choose the thesis project I discovered the world of simulation and it was love at first sight! For this love at first sight I have to thank two gynecologists: Dr. Pierangelo Marchiolè who worked in France where he came into contact with Prof. Dupuis and Moreau of the AMPERE Center in Lyon, Prof. Cordone, simulation instructor for many years, and Prof. Torre who opened the doors of the SimAv in Genoa to me where I worked on the master's thesis project.
Let's get straight to the point: describe your typical day in your Center.
S: This is a very difficult question, because the beauty of my work is that it is always different and unpredictable. I will try my best to sum it up. My day starts with a nice coffee to get the right energy! At this point, I usually work alongside a student and we begin practical activities which can be: mounting sensors on manikins, tests, structured experiments or a report on the activity we carried out. During the period of lessons I also run seminars or exercises. At the end of the morning we always try to have lunch all together, engineers and simulation technicians, because I strongly believe in the informal exchange of ideas. During or after lunch I check that each student is "on track" with their activities. The afternoon can then be occupied by meetings to define new projects and activities, observation of simulation activities to get ideas for research, dissemination activities or, in moments of calm, writing articles … in short, you don't get bored at all. Never!
What difficulties have you encountered or are you experiencing in your role?
S: The biggest difficulty is my limited medical knowledge. Having technical training I often have to ask for help from friends and colleagues to fully understand the problems and evaluate the feasibility of the ideas that doctors propose to me every day. Does the fact that the days have 24 hours and that doctors are inexhaustible sources of ideas count as difficulties? Seriously, doing research in simulation is very stimulating but also very complex because I have to move daily in a border area between very different disciplines such as medicine, engineering, mathematics and computer science, and each of these is characterized by different languages ​​and methodologies.
… When I had to choose the thesis project I discovered the world of simulation and it was love at first sight!
Do you think that specific training in the field of health simulation would have helped you? And what would you have wanted me to prepare you for?
S: As I said earlier, more medical knowledge would certainly have made it easier for me to both make decisions and communicate with instructors and simulation users… we often speak two different languages! Another fundamental aspect concerns the knowledge of electronics and information technology, essential for developing new simulators. To date, few practical activities are carried out in the engineering study course, which then become everyday life in a center like ours and which should therefore be strengthened.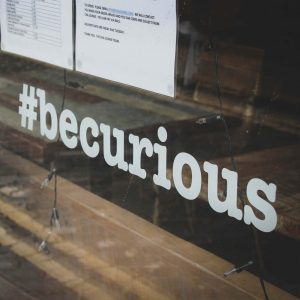 What requirements and characteristics should an engineer have to work in a simulation center?
S: The first requirement is undoubtedly curiosity, which is essential for identifying areas in which technology could improve the simulation and learning of medical skills. In addition to this, good communication skills and work in multidisciplinary groups. The ideal engineer must have a good open-mindedness, must not be discouraged by seemingly impossible challenges, but rather must be patient and determined to achieve the result.
… doing research in simulation is very stimulating but also very complex because I have to move daily in a border area between very different disciplines …
If you were the talking cricket of a Director of a Center, what would you advise him to select a specialist simulation technician?
S: To evaluate not only practical skills but also soft skills. In fact, communication skills (in Italian and English!), Teamwork and decision-making skills are as important as technical skills or previous experiences.
Let's be visionaries. What project would you like to undertake if the Director of your center gave you carte blanche?
S: Let's say I'm very lucky and my manager gives me carte blanche on pretty much everything! Since during my PhD I had the opportunity to work in the United States, where I learned to acquire and analyze electroencephalographic signals, in the future I would like to combine this competence with the use of simulation, both to investigate the learning mechanisms of medical skills, and to create increasingly personalized simulations. Another very intriguing topic, indirectly related to simulation, concerns the use of virtual reality for pain reduction.
Is there a "big" in the simulation that you would like to meet for 10 minutes to get some advice?
S: I would like to visit two of the world's leading simulation centers dealing with research and development, as well as teaching, namely the Center for Medical Simulation at Harvard Medical School in Boston and the Johns Hopkins Medical Simulation Center in Baltimore and get to know the researchers who work there. If we could also collaborate it would be a dream!
What would you like to say to someone like you who would like to pursue this career?
S: To be curious and enterprising but also rigorous. Being a researcher in simulation is, at least in Italy, a fairly recent job, in fact we are a rare commodity! This means having ample room for maneuver and being able to develop many ideas and investigate various aspects of the simulation. However, there are often few scientific guidelines, standards, or articles from which to start your own scientific research. Finally, I would like to suggest to the new generation not to be afraid to ask questions of anyone who comes under fire: doctors, instructors, students, technicians, facilitators because in simulation each point of view is unique and fundamental for quality research and development.
Last question: which simulator will you take on vacation?
S: A part task trainer, small, handy and easily transportable, of course together with an Arduino board and some sensors to make it more technologically advanced!