The Medical Metaverse is still marked by uncertainty and skepticism. Here some guidance for technology evangelists, academic researchers, and simulation leaders.
The Metaverse is currently a widely trending topic, attracting the interest of technology enthusiasts and simulation leaders alike. Undoubtedly, it has the potential to transform how medical educators teach, train, and collaborate worldwide.
At i3 Simulations, our company focuses on immersive extended reality (XR) medical simulations, bridging both academia and industry. This dual perspective allows us to understand a conflicting factor causing friction in the Metaverse domain. We've heard a repeated question from simulation leaders: how can a non-technical simulation layperson start exploring this technology? There's no clear entry-point, but to reach that goal the simple answer is multidisciplinary collaboration.

Historically, collaboration across academia, technology, and medical fields has fueled innovation in medical simulations. A prime example is the Harvey Cardiopulmonary Patient Simulator, developed at the University of Miami. Combining academic, clinical and technological experts, the team created the first manikin to simulate various heart and lung conditions, enabling realistic diagnostic skill practice. This invention significantly impacted medical training, inspiring future simulation technologies.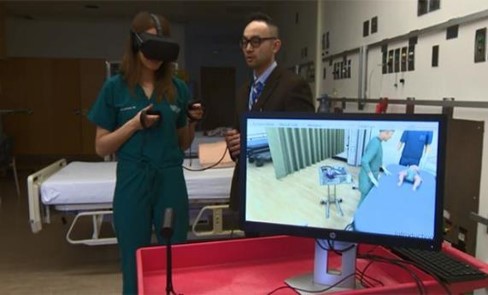 Ourflagship product, Resuscitation VR, also highlights the power of interdisciplinary collaboration. Leveraging Meta's technology, insights from medical practitioners at Children's Hospital Los Angeles and our team's expertise in medical simulation design and development, we created a first-of-its-kind training tool for realistic pediatric emergency scenarios, bridging the gap between traditional simulation-based training and real-life medical practice.
"The Metaverse poises to revolutionize healthcare education, training, and collaboration but hinges on the combined efforts of technology evangelists, academic researchers, and simulation leaders"
Similarly, the Metaverse represents the next frontier in medical simulation technology, poised to revolutionize healthcare education, training, and collaboration, leading to better patient outcomes and efficient healthcare systems. Realizing this ambitious vision hinges on the combined efforts of technology evangelists, academic researchers, and simulation leaders.
However, research indicates some uncertainty and skepticism about the Metaverse concept among particularly non-technical stakeholders. To address these concerns and encourage collaboration, I would like to provide guidance tailored to those three key intersecting groups involved in developing and implementing the medical Metaverse.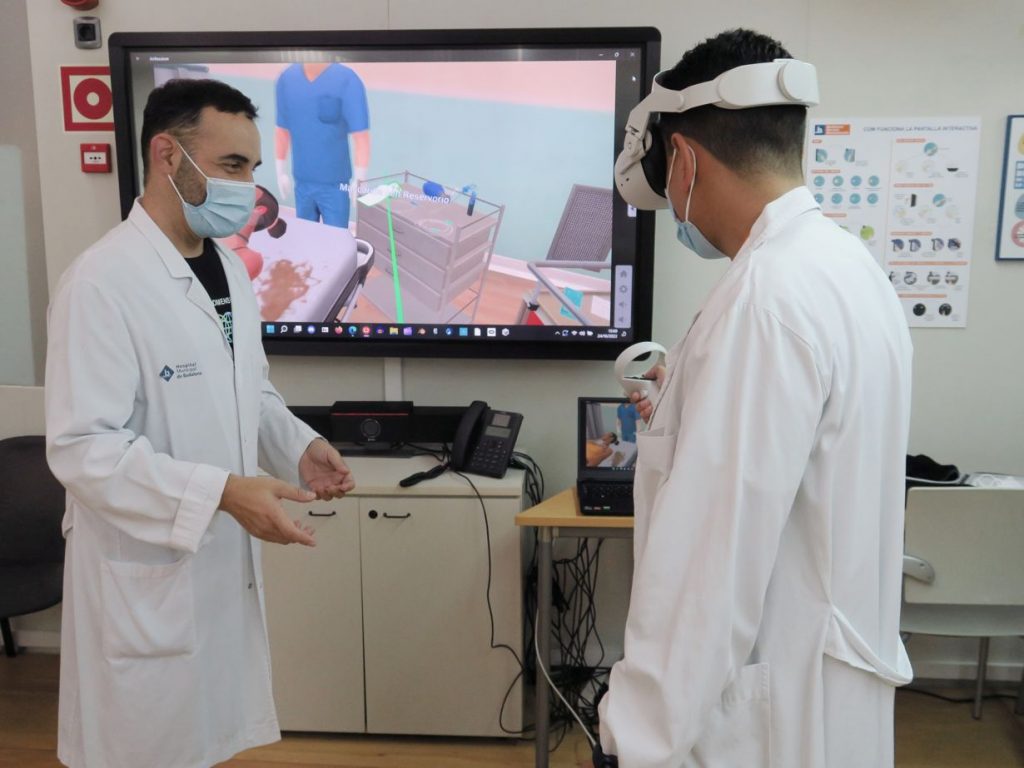 To technology evangelists: Collaborate with academia and simulation leaders to ensure medical metaverses cater to the specific requirements of medical professionals and educators. Address identified frictions already given by user populations, like cost, security, and accessibility to facilitate user acceptance. Clearly communicate ideas and findings in layman's terms and medical use cases to promote understanding and engagement from a broader audience.
To academic researchers:Collaborate with technology evangelists and simulation leaders to test hypotheses and establish evidence-based best practices. Embed pilot studies in relevant medical contexts, publish findings in open-access forums, and participate in interdisciplinary discussions to promote knowledge sharing and contribute to a comprehensive, useful medical Metaverse.
Finally, to simulation leaders: Don't be afraid! Embracing technology is trial-and-error, and the easiest way to familiarise yourself is to simply get stuck in. Try XR demos and experience the future of training first-hand. You can learn some of the core concepts behind Metaverse technologies, but primarily collaborate with the other two groups to ensure that the eventual solutions are both effective and ethical. Advocate for your trainees and ensure at the end of the day that their needs are met, and their voices are heard in the development of the medical Metaverse.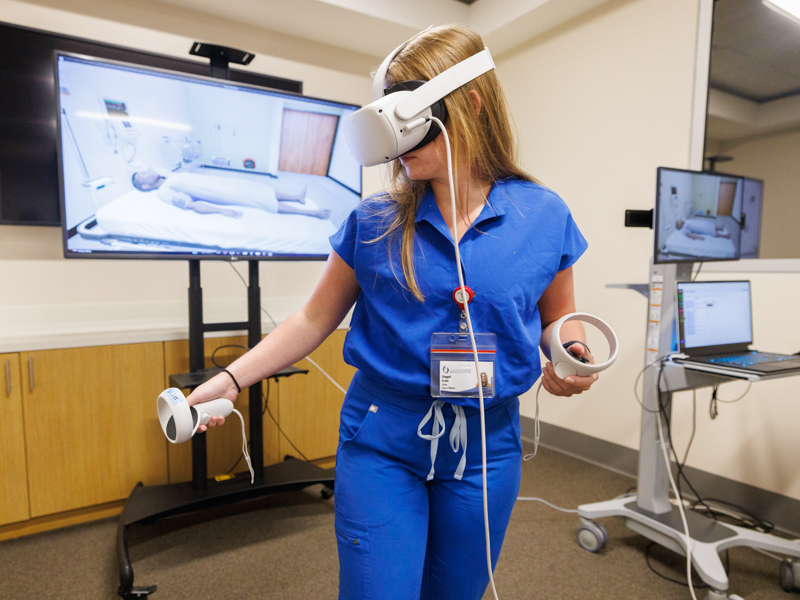 The Metaverse represents an exciting opportunity for medical education and simulation, but ultimately its true potential can only be met with interdisciplinary group effort. We at i3 Simulations will soon be launching our own collaboration network to encourage these developments, and the SESAM Annual Meeting is usually an excellent forum for building interdisciplinary strength.
Together, we can harness the power of the Metaverse and transform it into a reality that not only elevates medical education but also sets a new standard for healthcare training and collaboration worldwide.
READ ALSO