From the new themes and formats of the oral communications to the mentoring programme. All the news of SESAM 23
Shaping the future of simulation together
It has been a lovely challenge and a great pleasure to start my role as chair of the SESAM Scientific Committee and lead the preparation of an exciting conference programme for our forthcoming Annual Meeting, which will take place in Lisbon on 14-16 June. Its theme is "Shaping the future of simulation together", and we have strived to make the event inclusive, engaging and representative of the current variation of practice.
This year's programme offers access to over 215 hours of content, over 70 scientific workshops, 6 industry workshops, 9 plenary sessions, 2 social events, opportunities to network in the SESAM lounge along with access to a superb exhibition where the latest technology and hardware will be showcased.
We have made some changes with regard to the breadth of abstract submission, incorporating new themes such as culture, wellbeing, diversity, surgical and psychomotor skills training and therapeutic uses of simulation. These new themes have permeated the programme, with exciting collaborative keynote lectures on the latest scientific trends, procedural skills and psychological safety as well as an inspirational off-topic lecture and new insights in the use of mixed reality. We have introduced a new hot topic daily slot and a new presentation format consisting of "3 slides in 3 minutes" (3 in 3).
After listening to previous feedback, this time we will offer continuous main stage presentations (keynotes, hot topics and oral presentations) as well as ample choice to follow your favourite tracks through parallel short communications, "3 in 3" presentations and workshops.
All of this would not have been possible without an amazing scientific committee composed of 4 core members (Gabe Reedy, Pier Luigi Ingrassia, Sigrun Qvindesland and myself), 15 associate members and 2 local organising committee members. Each of the 400 abstracts received was anonymised and reviewed by at least 2 independent reviewers. Strict criteria were followed for third reviews and acceptance for presentation. I want to thank them all for their excellent contribution to the scientific rigour of this conference.
In summary, we are hoping you will have the opportunity to join us, participate and network with members of the simulation community from more than 50 countries.
And of course, make the best of your visit to beautiful Portugal!
---
SESAM Mentoring Programme
Dear SESAM members,
We are excited to announce the launch of the SESAM Mentoring Programme, a working alliance designed to support personal and professional growth, development, and success through career and psychosocial support. The programme aims to build leadership, education, and expertise pipelines by providing the opportunity for mentees to gain exposure and mentorship from senior healthcare simulation experts.
The SESAM Mentoring Programme is a framework for collaborative problem solving and improvement goals over a two-year period. It is open to all SESAM members, regardless of their level of experience in healthcare simulation. The programme provides a unique opportunity for simulationists to receive guidance and mentorship from senior members of the field, and for senior members to give back to the community by sharing their knowledge and expertise.
Mentee and mentor applicants will find their match during the SESAM Mentoring Programme Reception, on the SESAM Annual Meeting, where they can express their expectations and choose the best suitable pair to achieve their goals. The programme is flexible and will allow mentees to set their own goals, with the support and guidance of their mentors. Mentors will provide career and psychosocial support, advice on navigating the healthcare simulation field, and assist with networking and career advancement opportunities.
We believe that the SESAM Mentoring Programme will provide a valuable resource for the SESAM community, helping to build strong and supportive relationships between members, and providing opportunities for personal and professional growth. By participating in this programme, you will be able to connect with like-minded individuals who share your passion for healthcare simulation, and receive guidance and support as you navigate your career in this field.
We invite all SESAM members to participate in this programme, as both mentors and mentees. Whether you are a junior or senior member of the community, you have something valuable to offer, and we believe that the SESAM Mentoring Programme will help to strengthen our community as a whole.
To participate in the SESAM Mentoring Programme, please register as a mentee or mentor on the SESAM website. We look forward to your participation and the success of this programme.
See you in the first SESAM Mentoring Programme Reception on June 14th, in Lisbon!!
---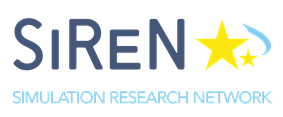 SiReN (Simulation Research Network) is a grass-roots SESAM initiative, supported by a collaborative group of simulation researchers working at all levels—from novice researchers through to experienced research colleagues. SiReN seeks to leverage the expertise in the European simulation community to build simulation research capacity in Europe. Our aim is to develop a simulation research community of practice (CoP), tailored to addressing the diverse context of simulation across Europe, offering various opportunities for engagement: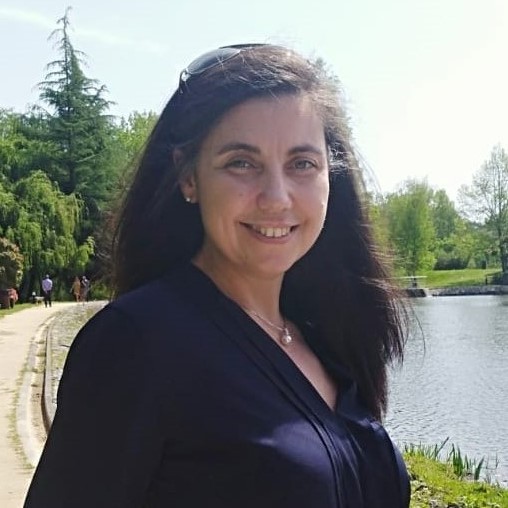 · Networking
· Sharing information
· Contributing expertise and knowledge sharing
· Collaborating in multi-centre and/or transnational research projects
· Applying for collaborative research grants
Interested in being part of SiReN? Contact us: siren@sesam-web.org
SiReN @SESAM 2023
SiRen Annual meeting: June 15th, 13h45 – 17h15, Room 3A
Join us at the SiReN annual meeting and be an active supporter of the researchers presenting their simulation research projects (ALERT presentations). Together we will engage in constructive and supportive discussions with experienced simulation researchers. Everyone interested in simulation research and education is encouraged to attend, to network, and to learn with and from their peers.
SiReN Workshops
Interested in developing your simulation research methodologies? SiReN researchers will host three workshops throughout the SESAM programme, to support the growth and impact of your research.
· Walter Eppich and his team will help you "Telling a compelling story to publish your ideas and research: academic writing" (Wednesday morning), and challenge you to "Thinking qualitatively about healthcare simulation research" (Thursday morning).
· Jimmy Frerejean and his team will present and discuss the "Theories in research on simulation-based learning and instruction" (Wednesday afternoon).
Don't miss the opportunity to participate in these engaging workshops.
SiReN Hot Topic: June 14th, 12h-12h30, Auditorium
Have you heard about SEARCH – Simulation Education And Research Collaborative in Healthcare? Discover this research initiative that aims to establish European healthcare simulation research community of practice. Join us at SiReN Hot Topic!
READ ALSO