We introduce you to Medcam, a Polish company specializing in standalone systems that enable the effective management of SIM centers of all types.
Content written in collaboration with Medcam.
What else can give you better insights on the needs, issues, and challenges of a simulation center than having spent more than 12 years working in the field of medical simulation? This is indeed the trajectory of Marek Muster, Founder & CEO of Medcam, a Polish company whose goal is to make simulation centers effective and productive places of work and training. His expertise, built by leading the SIM center of the University of Rzeszów since 2016, has informed and guided the development of Medcam's products. «Since 2011, I have worked as a simulation instructor, as an assistant, technician, scientific and technical specialist, up to the position of Deputy Head of the SIM center» Marek told SIMZINE. «The experience I gained at the University and as a paramedic, working actively in the profession since 2008, convinced me of the need to create a system with a different concept, more user-friendly and less time-wasting. Over a decade spent working in education and medical simulation taught me that many prevailing methods and ideas needed to be overhauled».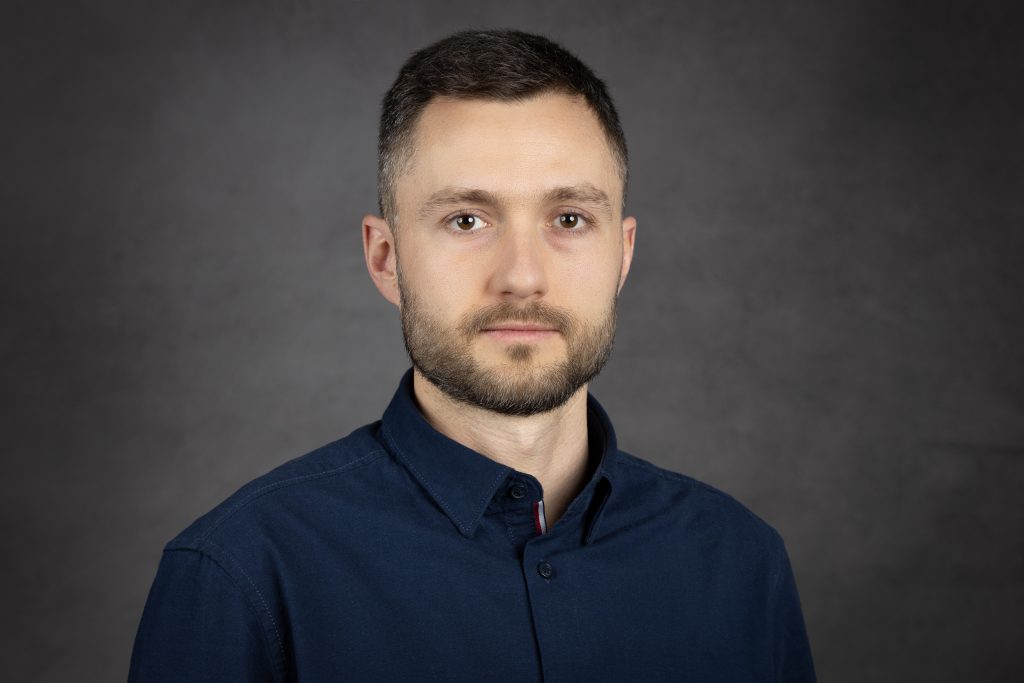 For Medcam, the most important resource of each simulation center is its staff: technicians, instructors, management, up to the administrative department. Therefore, "the key for the successful management of a SIM center is to make its personnel happy", by streamlining processes and reducing unnecessary activities, which can drain people's energy and dedication. This has a negative impact on the training outcomes, but also on the work environment.
On a daily basis, the simulation center handles a substantial volume of data encompassing simulation scenarios, checklists, class and exam requests, equipment, disposable materials, standardized patients… which undergoes frequent modifications and updates. What can be done to rationalize and simplify data management in a SIM center? Marek came up with his own answer: «Medcam PRO facilitates efficient staff communication by centralizing and organizing all data in a single location that is accessible 24/7. This saves time and minimizes the occurrence of misinformation and misunderstandings among employees, ultimately enhancing overall work efficiency». Simplicity of use is also a key point for Medcam, to cater for even the less tech-savvy staff members. Moreover, automation is leveraged to speed up user implementation and minimize the time required for each operation.
The two solutions provided by the company are:
Medcam makes debriefing sessions and OSCE exams a breeze. This is not only an audio-video recording system, but also an all-inclusive tool that enables effective scenario execution, assessing cards creation, and OSCE exams results analysis, by working as a database where all the necessary files and documentation are stored. The interface is intuitive and easy to use, although it features a wide range of functionalities, such as: creation of custom simulation scenarios, personalization of evaluation cards, students' pre-briefing and simultaneous audio-video recording of all the rooms. Medcam allows for comprehensive control over each stage of the simulation process by utilizing checklists, the ability to annotate significant events, and video playback during pre and debriefing sessions.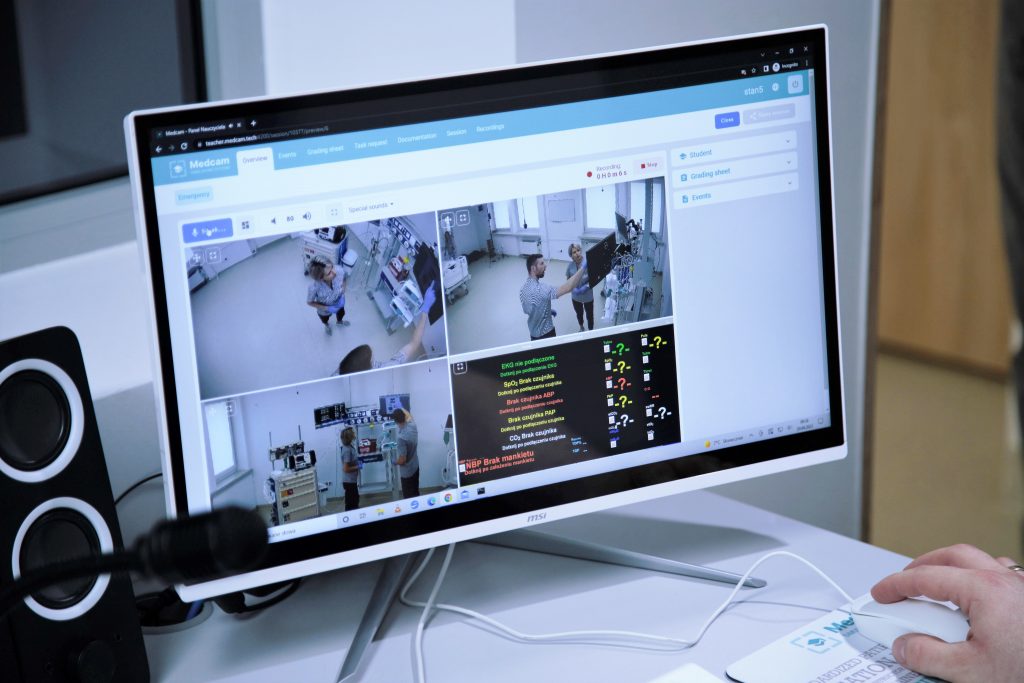 The software is web-browser based, so it does not require extra installations, and it is accessible remotely by an unlimited number of users. By integrating with other AV solutions, the Medcam system significantly enhances the functionality beyond what traditional systems offer. It serves as a modern centralized system for archiving and debriefing simulation sessions, effectively meeting the current requirements of medical simulation. «Conducting OSCE exams is very challenging» states Marek Muster «to enable users to digitize their data, we automated the evaluation process, creating exam protocols and reports, and enabled simple export of results from the system to a file. In addition, each computer can be a control station, making it much easier to conduct the exam. The student's panel helps determine the exam path and allows the student to communicate in real time with the examiner».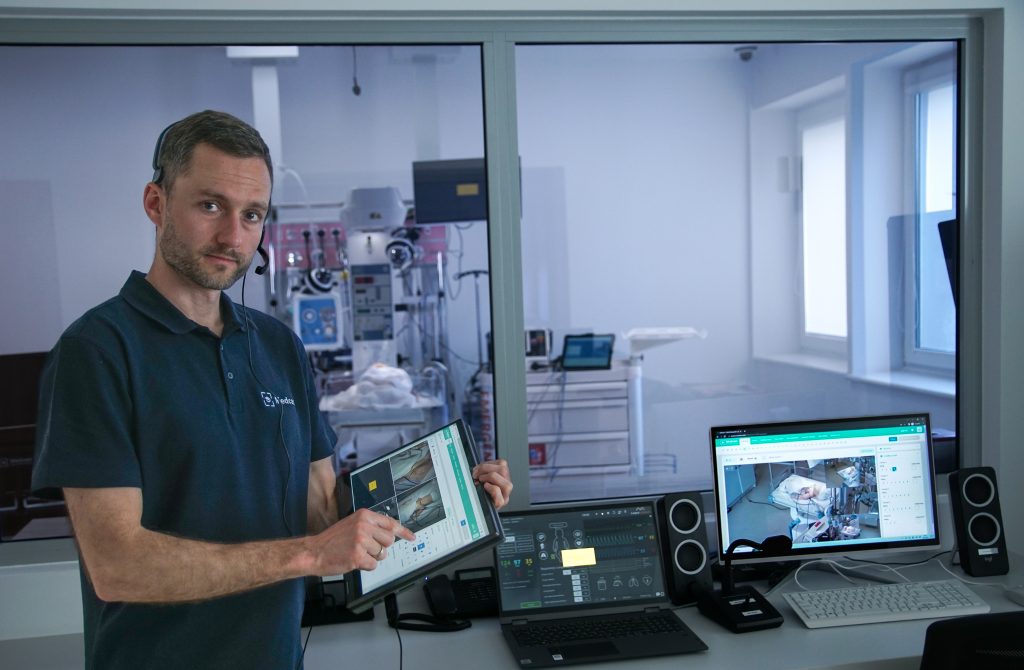 Medcam PRO is a comprehensive management system specifically designed for simulation centers. It serves as a contemporary resource management tool that establishes new standards and optimizes operations across all areas of the center's functioning, thus becoming the ideal solution to rationalize its management processes for both large and smaller SIM centers. In addition to the useful modules such as Scenarios and Assessment Cards, Demand for Classes and Simulation Center Schedule, Equipment, Warehouses, Reports, system PRO also has a module of International Scenarios and International Assessment Cards. It enables sharing scenarios and assessment cards around the world and creates an international community of medical simulation professionals. Furthermore, the system incorporates distinct access levels for various employee groups, enabling information to be managed in alignment with the specific responsibilities of each individual. Technical support from Medcam experts is offered to set the system up according to the center's needs, and – same as with the Medcam system – is followed by training with qualified instructors on how to make the most of the implemented functionalities.
Marek Muster's expertise was crucial in designing this product: «Managing the day-to-day work at the simulation center, I was missing something that would help to control a multi-person team with several responsibilities while having the center's resources under control when the workload is hectic. Therefore, in order, for example, to make the booking of rooms and equipment and standardized patients adequate to the scenarios and evaluation cards used during the given classes and to run smoothly and with a minimum commitment of valuable staff time, I decided to create a tool with our team that, based on this information, would automatically create a schedule of classes and set the work rhythm of all staff, avoiding many misunderstandings and clearly dividing the work according to the duties of the position.(…) Using the cloud solution, we ensure that all users have easy access to the data, even if they are not physically at work at the time. All communication between instructors, technicians and management staff is therefore done entirely through our software».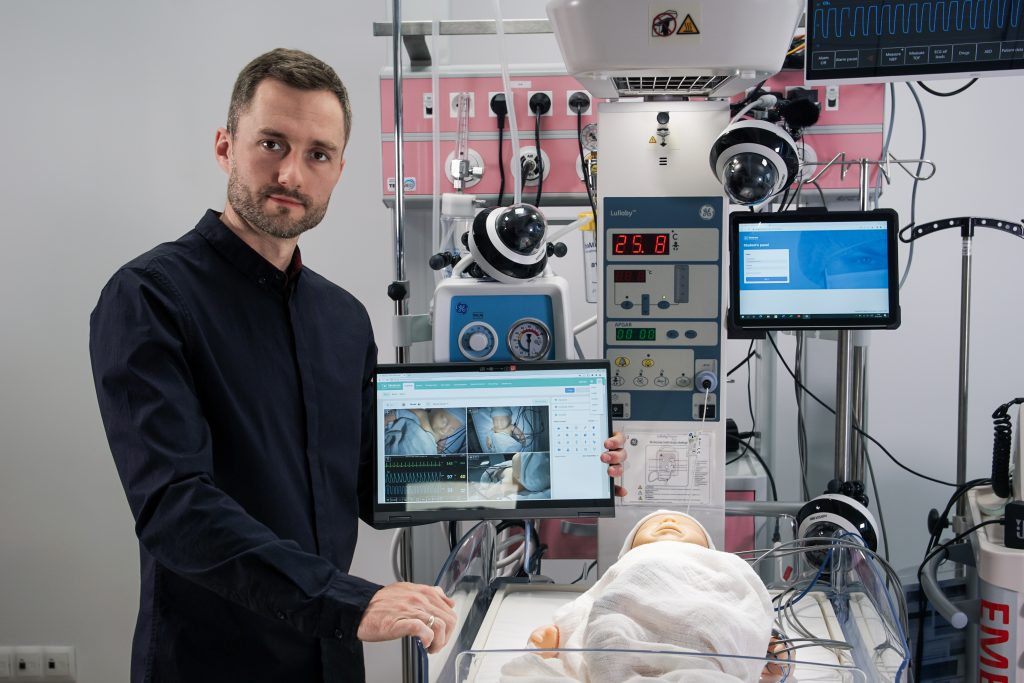 Both solutions are flexible, as they can be customized down to the smallest detail, and totally scalable, to support the simulation center's growth. They also can be used separately or together, depending on the needs of the center. Medcam products are the result of Marek's long-standing expertise, but also of valuable users' feedback: «Our system features only those functionalities that are actually used on a daily basis by instructors, technicians, management staff and students» states Marek Muster, «We try to listen to the needs of our users and create a new face of medical simulation with their real impact. That's why the new features are implemented based on feedback from users and simulation experts».
Are you designing a new simulation lab or want to rebuild the entire simulation center and implement more innovative solutions? Or is your institution about to easily conduct OSCE examinations? Then Medcam is the perfect tech partner to cover all your needs.
READ ALSO