Jacob Rahman shares his point of view and explains why having a clear understanding of the simulation industry can help educators make the right choice
So, you want to buy a Medical Simulator or Simulation Product?
Where do you start? Who do you start with? Which product? Which company?
Eighty percent of all simulation sales goes to the corporations. They have more sales people, more marketing power and can mass produce products. Does this mean the products are better? Most robust? Are they more innovative? Is service the gold standard?
Start-ups have less sales people, less marketing power, lower influence on the global simulation market. But does that mean their products are worse and they have less innovation? Does it mean you'll get worse service?
Why is 80% of the default position simply to buy from corporations?
In a market where quality control and standardisation are not governed, and can be subjective, is this the best way to nurture innovation?

Corporations, a solid easy choice.
Large corporations can offer many positive things. But everything is a compromise.
Innovations from corporations come very seldomly. Everything needs to be scaled up, and rationalised. Products must reach a global audience quickly. Manufacturing must be highly profitable to feed the hungry, complex network of departments.
Sometimes corporations don't innovate much at all, but they buy innovative companies and establish a sales and marketing network around them, all brought together with one badge and a mission statement vague enough to incorporate everything they might stand for.
Sales people are all aggressively targeted to sell, high pressure. Sales obviously keep this massive animal working. Bad years mean job losses and cutbacks, but corporations rumble on. There can be no failures with corporate innovations, though clearly there have been.
With large corporations, sales people can knock on your door every day. They can quickly solve some of your problems by helping you to part with a budget quickly which is sometimes an issue in itself. Establishing a beachhead in your institution with previous business, establishing a landing point for other products to be sold.
You, the consumer, have more bargaining power with corporations. They have greater margins and greater profits. You can haggle and make your cash stretch further. If you are looking for products that "more or less meet your needs", you can make those corporations fight and pitch for your business against one another and do the best financially for your institution.
The products that they sell do more or less meet your needs. But sometimes a product is a global experiment and you are the "guinea pigs". Is it ready for the mass consumer? You'll find later on, when you plan the workaround. Yes, it more or less meets your needs and will quickly become a global success because of the sales and marketing machine that surrounds it. It is a solution, but is it the best one?
Start-ups and independents, the seldom seen solution.
These are often founded by passion to solve existing problems. Born from innovation, just like corporations used to be. Sometimes correcting issues or limitations with products sold by the corporations. Recently these could be summarised with such innovations as making patient simulators more inclusive and representing diversity both ethnic and body demographic. Or surgical simulation making simulators that meet the actual curriculum whilst being cost and use efficient. Subjects that the corporations are playing catch up on.
Start-ups are leading the way on Augmented, Virtual, Mixed Reality and Immersive technology. Trying everything to create products for the future and for now. For every 1 innovation from a corporation there are 10 small companies that can't get to you with equal or better and more compelling solutions.
Start-ups have flexibility to solve problems quickly. Responding to customer feedback because their products are not yet mass-produced. Issues with start-ups have to be acted on quickly, because reputations are fast tarnished due to the lack of customer facing activities on mass.
Addressing issues on products or customer service with start-ups means that end users can quickly access the passionate drivers at the top. Bureaucracy to solve a problem is low, not yet layered in departmental barriers. It's within their interest to act quickly. You, the "end user" can help define solutions that will benefit you and others. The innovator or pioneer is only a couple of steps from your reach. You will be heard.
Regarding service & customer care from a start-up versus a corporation, consider this: is it better to have a service team of 4 looking after 1000 products or a service team of 2 looking after 50 products? It's an economy of scale, and often service is an afterthought based on success of mass sales. The smaller companies "must" deliver service, failure to do so could end in extinction.
The start-ups do their best to reach you. But with small marketing budgets, sometimes they don't even have sales people that can call. Financially, you are less likely to have as much bargaining power as a customer because of the tight margins that innovators live with, but there is more opportunity to end with the products that you want.
Start-ups make products that end with acquisitions by corporations. If they are good products, it's likely that you'll be able to buy them from the corporations one day anyway. But why not strike early? Become a pioneer and an innovator along with the start-ups. Have your say in their legacy. Help grow this industry making it wider, more diverse, more competitive in its solutions.
The 5 "golden rules of innovation" as a healthcare simulations consumer:
Seek and you will find, look under the surface. The smaller companies can help you too. But sometimes you need to seek them out. They are not as visible as the corporations. But this does not make their products or services worse.
Make all the companies demonstrate together. Same place, same day. Within the same space touch, feel, look and compare. Challenge the knowledge of the people selling to you within a room, let them pitch against each other, they are competitors, make them compete, it's good for you.
Don't be convinced by prices. Does it meet your needs? Does it match your curriculum? Haggle, make the most of the institution's money. You are the custodians of the cash.
Take reference sites with a "pinch of salt" not as a method of influence. If a company offers you a reference site, be smart, seek out their customers that they didn't push forward. Forget the shiny new customer reference sites, seek out the ones at year 2-3-4-5 in their journey, who have experienced the full length of a service contract. If it's a company that has 1000 customers, why are they offering you the opinion of just 2 -3 well picked customers?
Don't just be sold on an image or legacy built over time. An image needs to start somewhere, this will turn into a legacy, but that can only happen if the consumer takes a chance. Be part of the legacy.

More Competition = Greater Choice = More Innovation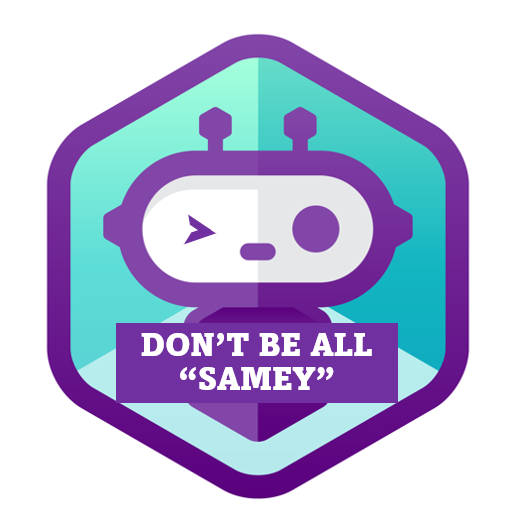 READ ALSO