App, augmented reality and integrated physical simulators for psychomotor training in neurosurgery: surgical simulation according to UpSurgeOn
Who is Federico?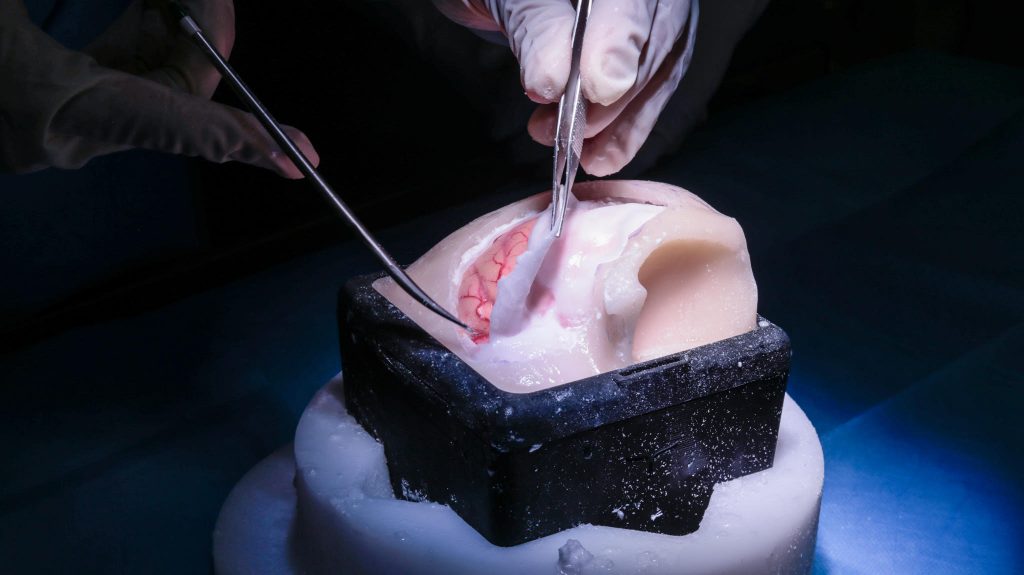 I am a neurosurgeon, adjunct professor at the University of Milan-Bicocca. I am the CEO and founder, together with Dr. Giannantonio Spena, of UpSurgeOn, a Milan-based company specialized in hybrid psychomotor training systems, that is, integrated systems of virtual reality and hyper-realistic physics, currently applied to neurosurgery. I deal mainly with oncological neurosurgery and surgery of the skull base and spine. I am a member of the Committee of Young Neurosurgeons of the World Federation of Neurosurgical Societies with a specific role in surgical training programs in both developing and industrialized countries.
Why did you found UpSurgeOn?
UpSurgeOn was founded in 2015 by myself and Giannantonio, current Head of Neurosurgery in Pavia. Shortly after, the company was further structured thanks to the experience, in the field of high-tech development, of Dr. Paolo Raimondo, also a partner, president and VP Corporate Development of the company.
Thanks to European Horizon 2020 funding obtained in 2019, we were able to build the first surgical simulation prototypes. At the time of my foundation I was an intern and I was less than 30 years old, so the need for training support was born as a very personal fact. Along with my then-surgical mentor, Giannantonio, we focused on finding innovative ways to make this growth path more efficient and faster. But soon, thanks to the analysis and strategy built by Paolo, we realized that the problem of training in neurosurgery was, and is, a true global health emergency. From here we understood the opportunity: to go from simple experiments designed for limited and almost personal use to a company capable of producing value in the world.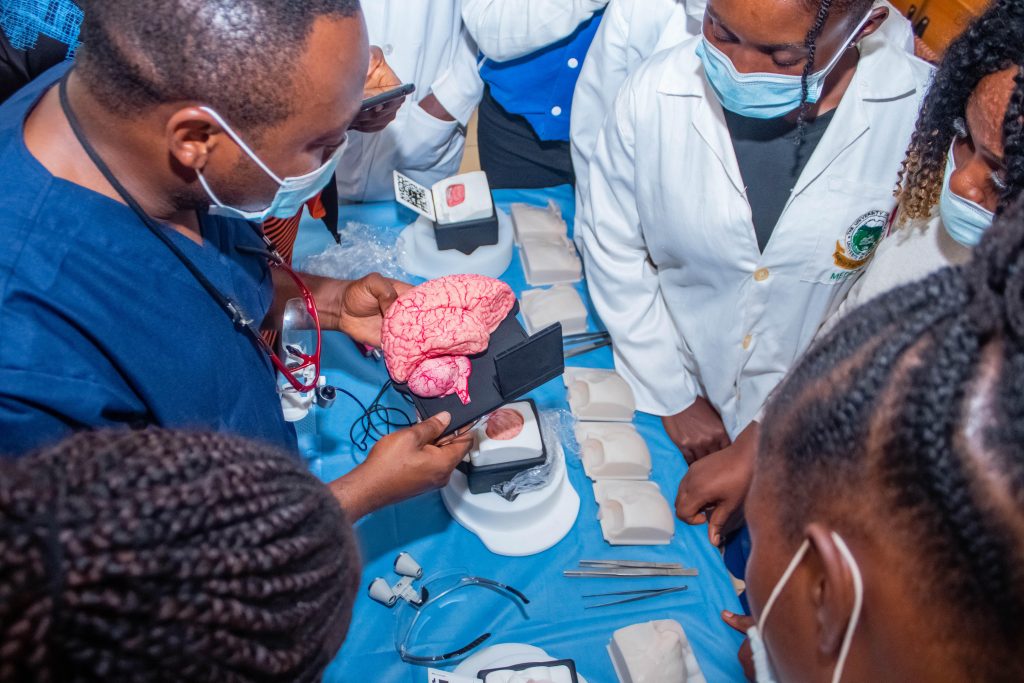 UpSurgeOn is a med-tech startup, what exactly does it mean?
We start from the surgical discipline, deeply knowing its needs, and we develop advanced technologies to support the activity of doctors around the world. I think this can be a good definition of med-tech, today a rapidly growing market, not only in simulation but also in all those diagnostic and therapeutic technologies that populate our treatment centers.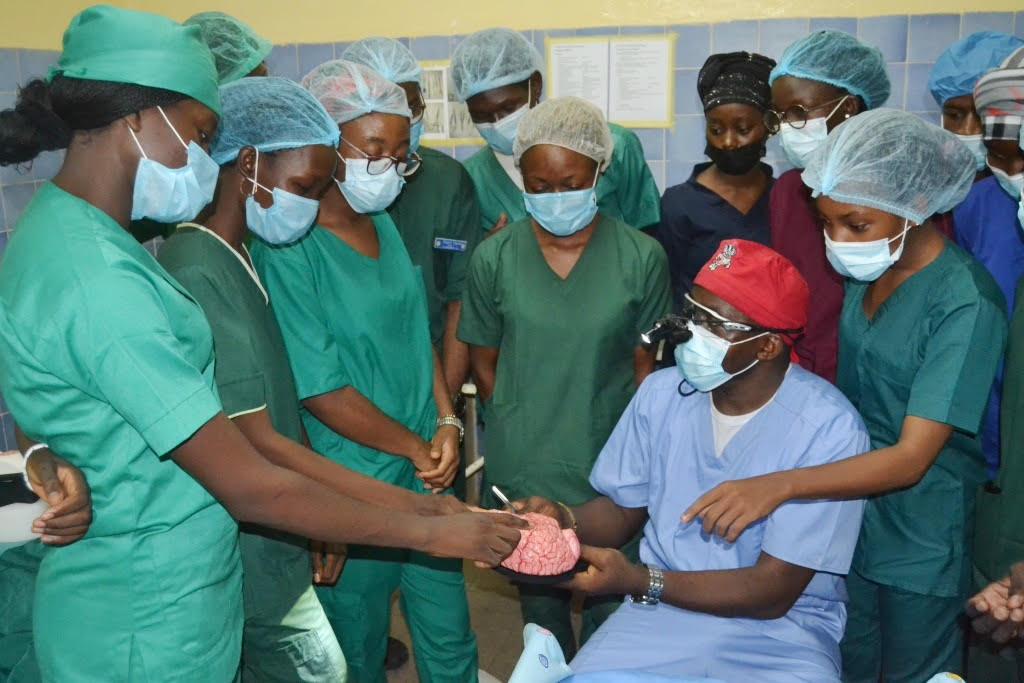 How does the simulation technique that you have perfected work?
UpSurgeOn is based on a very specific philosophy whose effectiveness stems from an awareness of the values ​​of this profession and its difficulties. In other words, let's start by recognizing that doing surgery is not just cutting and patching, it is a very complex cultural path that involves all areas of our emotional, intellectual and psychomotor sphere. In this line, our training methodology is divided into three learning phases: Mental Training, based on the virtual world, portability, accessibility to theoretical and three-dimensional information, Hybrid Training, or the transition from a virtual world to a physical world through the use of augmented reality, and Manual Training, the most important phase conceived as a result of the previous ones, in which the individual trains their manual automatisms by practicing microsurgery in a hyper-realistic scenario, but only after having imagined it and strategically approached it thanks to the first two stages.
What products do you offer for training in neurosurgery?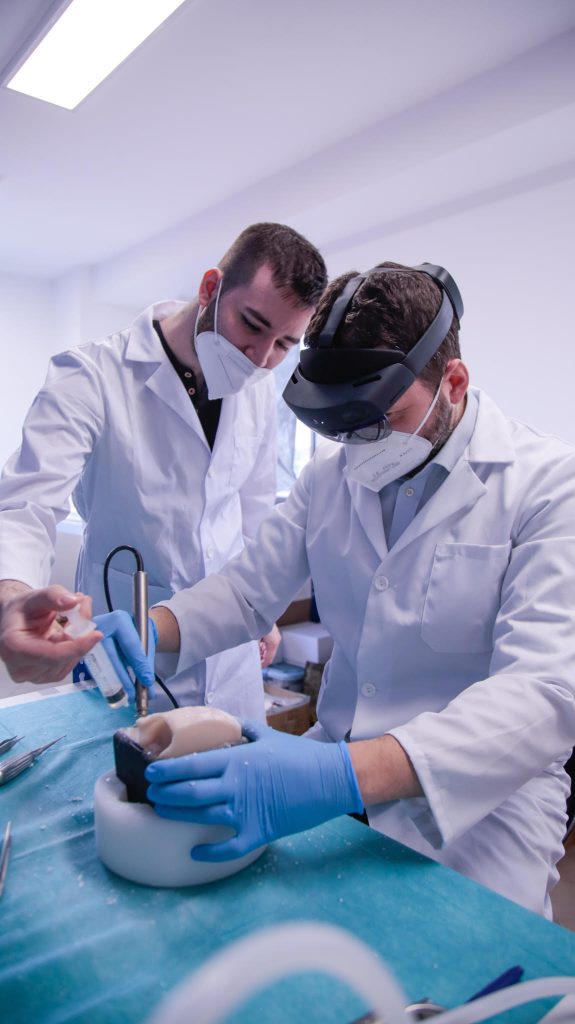 We offer virtual reality apps, augmented reality headsets based on the most modern headsets, such as Hololens or Oculus Quest, and physical anatomical and pathological simulators to be used in surgery. All this really integrated into courses free of corpses. To date, in just over a year and despite the pandemic, we have reached more than 70 countries and conducted more than 35 body-free courses around the world, including 11 developing countries. That is why we offer not only technology, but also a new, accessible and sustainable cultural approach.
You recently received an important investment from a new industrial partner, what are your plans for the future?
In February 2022 we opened the capital to Guala Dispensing, an Italian company of the Guala group, specialized in the development, production and marketing of thermoplastic items for the home, oral care and personal care (with more than 3,500 employees and 14 factories spread over all the world). Stefano Guala, now a member of the Board of Directors, believed in our project, offering us great potential for technological development and industrialization thanks to the Guala industrial group.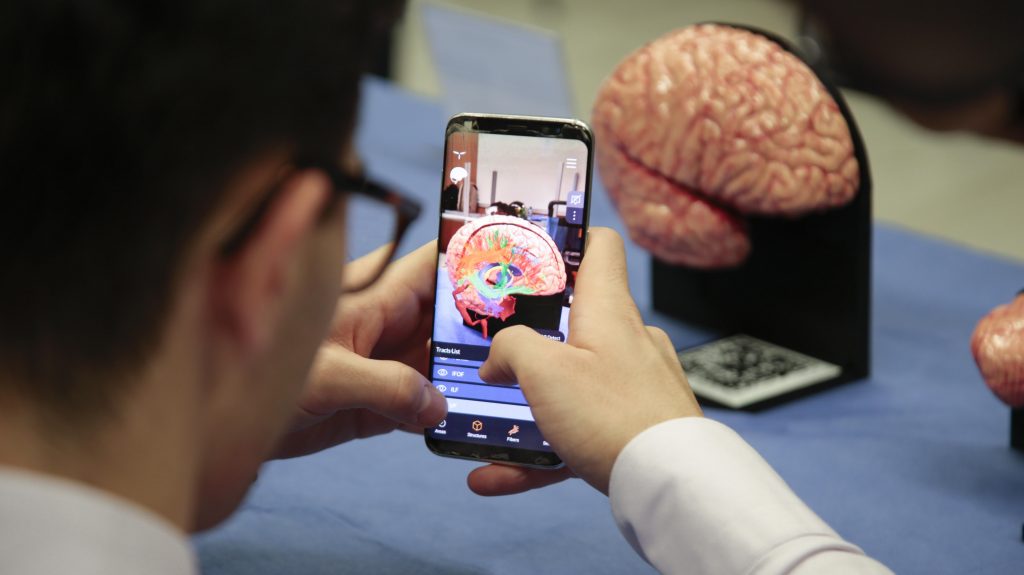 Today we are working on new advanced and always strictly hybrid simulation technologies. Specifically, in microsimulation: we are, for example, capable of simulating brain tissue and brain tumors, allowing us to perform microsurgical resections under the microscope. But this is just the beginning. We are developing the first mobile-based neuronavigation systems and more.