A new technical-scientific and training magazine on the territorial emergency that was born as an effect of the pandemic.
Hi Mario, thanks for your time. Tell us: what does Rescue Press do?
It is an independent publisher, born in Zurich a few months ago, and it is attracting a lot of attention from medical emergency operators.
Why was Rescue Press born?
I am honest with you: it was all because of the pandemic. While I was dealing with communication, I realized that the world of health and the journalistic world exchanged a lot of information, but they did not understand each other. This happened both at a general level and at a scientific level. Thus was born the idea of ​​creating something that -little by little- would bring rescuers closer to scientific publications. Compared to many other specialties, prehospital emergency has very few quality materials. Above all, many, too many case reports get trapped in 118 databases. So I built Rescue Press, and immediately many scientific societies and many contributors took up the challenge.
It is true that there is little material, but you also have to publish quality things. How are you organized?
We have a machine divided into three levels. In the first place is the scientific journal "Rescue Press – Scientific Publication on pre-hospital procedures". It is an ISSN-indexed journal. Some articles have been recently cited. There, forty collaborators assure us of a double blind peer review. Then there is Academy, a video portal where we re-launch webinars and video courses. Our goal is to provide scientific societies and companies with an easy platform to index advanced video courses, on the principle of the Learning Management System. Finally, there is Rescue Press, a journal of critical thinking, where everyone can publish, and where no one is free from questions.
…I realized that the world of health and the journalistic world exchanged a lot of information, but they did not understand each other…
A great job: how do you do it?
To date, the staff consists of four people. Me directing, Gloria supporting me at the desk, and then there's Anna and Riccardo for social media and the website. We're also bringing in other contributors, as well as some truly exceptional videographers. We are basically a small startup company.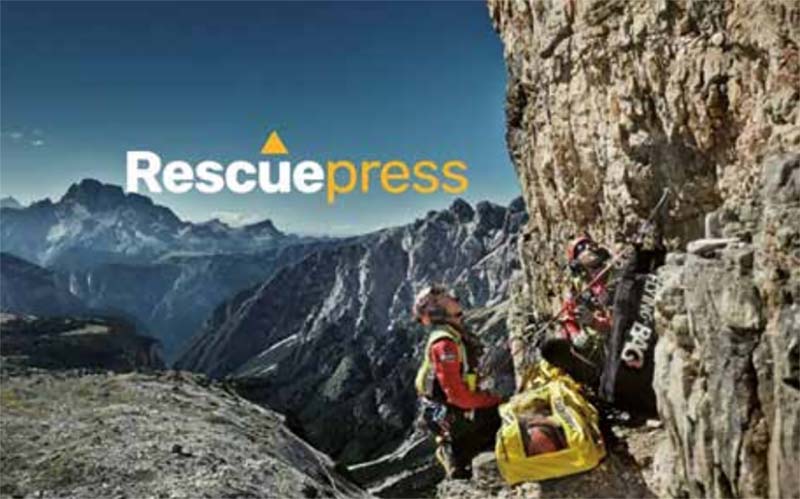 And why did you choose to publish in Italian, but have headquarters in Switzerland?
We started with Italian because it is the easiest sector for me to cover. But we know that the magazine needs to be published in English to have a broader reach. Only if we compare ourselves with international publications, something better will be born. The English version of Rescue Press is currently only linked to the scientific journal. All materials produced are published in two languages. The goal is to have a full double version by 2023.
Excuse the impertinence, but how do you subsidize the magazine? What is its sustainability?
Rescue Press, I don't deny it, it's a gamble. We have a sustainability of 3 years thanks to the first sponsors who chose us as partners also for collateral projects. Our goal is to convince companies that using independent information platforms to promote their devices is the right choice. That is why we have defined ourselves as "independent and without prejudice". Our goal is for people to work better, knowing more about what they do and making better use of the tools they can use every day. We don't like controversy, and we don't like grand declarations of intent. Therefore, in our newspaper, SIMZINE will always have a space available. You are doing a beautiful and difficult job in the field of simulation, a sector where there are many revolutions and where skills development is based a lot on sharing.