Interview with Pedro Pinto, CEO of Take The Wind, a Portuguese company specialized in developing virtual patients simulators
Content written in collaboration with Take The Wind

"The future is in the air

Can feel it everywhere

Blowing with the wind of change"
Allow us this musical quote, taken from the legendary song 'Wind of Change' by the Scorpions (if you don't know it, it's time to look for it on Spotify). Even though it was 1990, these words seem to have been written to describe the vision of a company born 18 years later in Coimbra (Portugal), from the intuition and entrepreneurial spirit of Pedro Pinto.
Take The Wind is a company that projects us into the future, through the development of cutting-edge solutions for clinical education. Science, 3D design, and advanced technology are the ingredients of a perfect mix, which has allowed the creation of disruptive products such as Body Interact, a simulator of virtual patients that aims at fostering decision-making skills, through the interaction with hundreds of different clinical scenarios.
We talked with Pedro a lot, from the beginnings of his company to the future of virtual simulation. We wish the meeting had been on the beautiful terrace of Take the Wind's office, holding a glass of Porto, but we had to settle for a Zoom call (this time).
Well, interview spoilers are over! Hurry up and get on the boat, we are about to open the sails and set out to discover Take The Wind.
SZ: Okay. Ready to sail off! Pedro, how did it all start?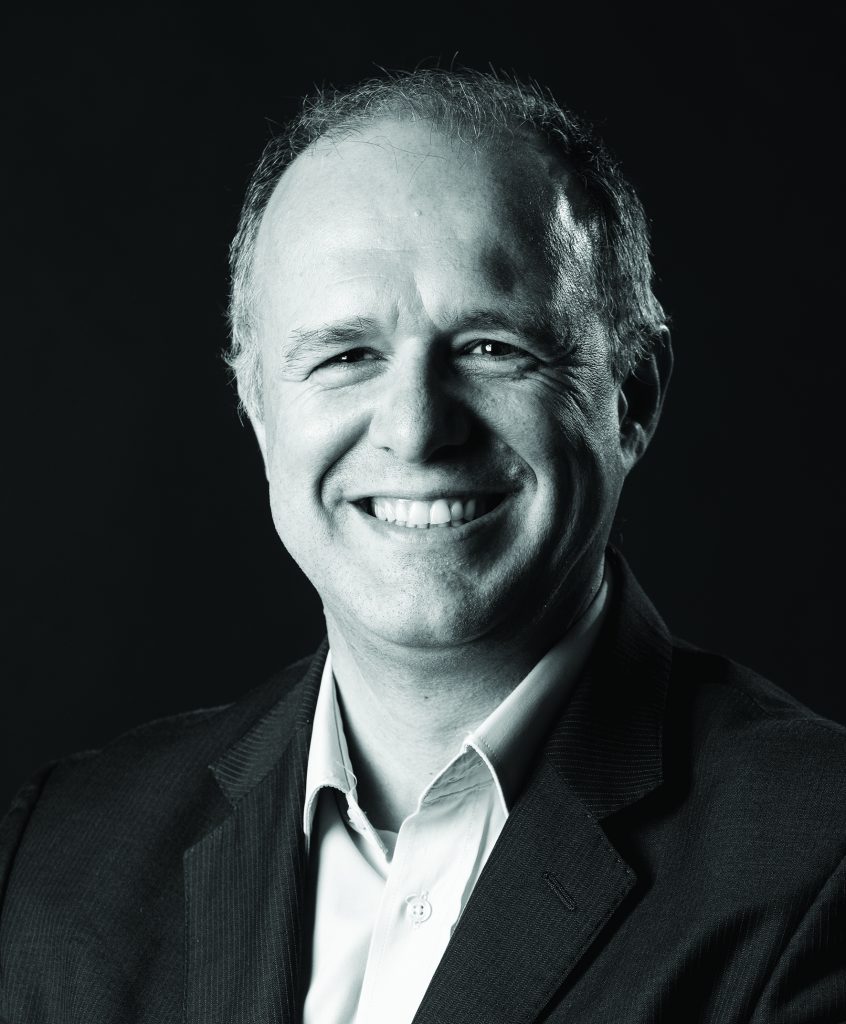 PP: All right. We started in 2008, and at that time it was a pure start-up company. We were just a bunch of people: a few 3D designers and scientists, plus one person for content development. Our market was the pharma industry, and the main goal of the company was to condense complex ideas in 3-4 minutes, by bringing together the visualization that science and technology enabled. We started producing a lot of 3D movies. Suddenly we realized that we needed to include more interaction in the movies, because it was a more effective learning tool for the users, as they had something to interact with and not just look at. So, we started producing decision aids to help doctors to talk with patients, featuring risk calculators and other kinds of functionalities. We still do this on a very small scale for some organizations in the US, like Mayo Clinic and Veterans Affairs. It's not our main business, of course, but it was our first step in the software world. And by then, we had spotted the market gap: it is essential to train the brain first. Like Einstein said, «education is not about learning facts. Learning facts, it's a part of education. Education is about to train the brain to think». We realized, then, that we needed a virtual patient to interact with, where we could combine our visualization and software technology capabilities with our creativity and design skills, and this is how we came up with Body Interact. This happened three years after the company was launched, and our first customers were Danish cardiologists, who used Body Interact to train decision making and develop critical thinking.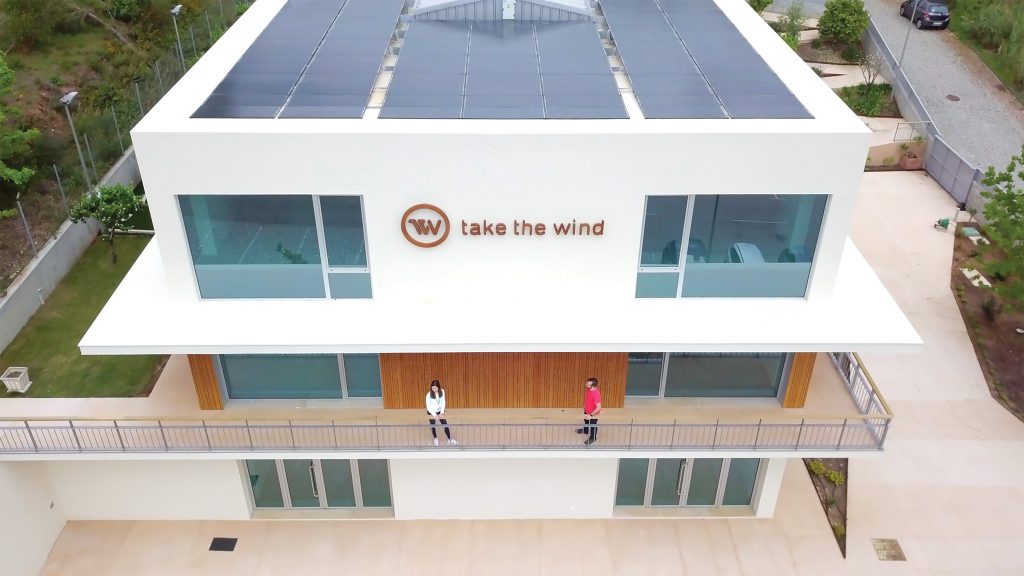 This was just the beginning. Now we have expanded in high schools in the US, up to undergraduate medicine, graduate nursing and graduate paramedics students, plus professional continuous development for around 30 specialties right now. Therefore, the company moved from being a service-based company to a product-based company, with one product featuring several applications. And it was a big challenge for the management to roll out these powerful products and keep profitability at the same time. A software is like an animal. On the one hand, you always need to feed the animal. On the other, it's important to look for the best use cases that bring value to customers.
SZ: Regarding the future of 3D simulation, do you think that it will have an increasingly important role in the decision-making process?
PP: Absolutely. You cannot train decisions with textbooks. You need an application that is closer to reality to do that. So virtual patients bring this integration of knowledge: you learn the theory on textbooks and then you put notions into practice. The capabilities of a digital virtual patient simulator open new avenues in medical training, because healthcare professionals need to perform, to show how things must be done. Performing what you have learnt theoretically is a critical step to acquire new knowledge, and it also brings new ways of teaching to the educators. As a company, we can facilitate this process by providing feedback, offering an immersive and dynamic environment and bringing several cases that have progressive complexity. Therefore, in our products everything is designed to train the students or the professionals to go beyond what they can do and to assess themselves. Assessment and training are in fact two faces of the same coin.
SZ: Well, I guess it's a constant 'work in progress' for your company to keep the product up to date.
PP: Yes, it's a really challenging company and product. We have a new release every three weeks. New releases mean new cases, new features. And we are facing a 51-country market right now, with several requirements. We need to handle a lot of local demands, different ways to use the software, different ways of conceiving and understanding the value of education. All these demands force us to really be flexible in the way we develop the technology and to build a close relationship with customers, because we need to understand what their needs are.
I have a personal mantra that I heard once from someone: «you need to love the problem, not the solution». This means that sometimes entrepreneurs love the product, and we are in love with Body Interact, of course, but actually the right thing to do is to love the problem. And the problem in our case is how to educate students more and much better and to turn them into excellent professionals. And that's why it's a continuous challenge to understand how people think, how people use the tool.
Take The Wind brings something that is, on some level, a unique product to the market. But this also means that we have more things to explain in order to attract and convince educators to use our tool. There is always a resistance to change. Only 10% of people are first movers, the others need a push. And so convincing educators to transition from sporadic use to daily application, it's a lot of hard work for a small company that has been growing. Now we are 45 people, and many employees operate in the science and pedagogical units in order to better fit the product to our customers' needs.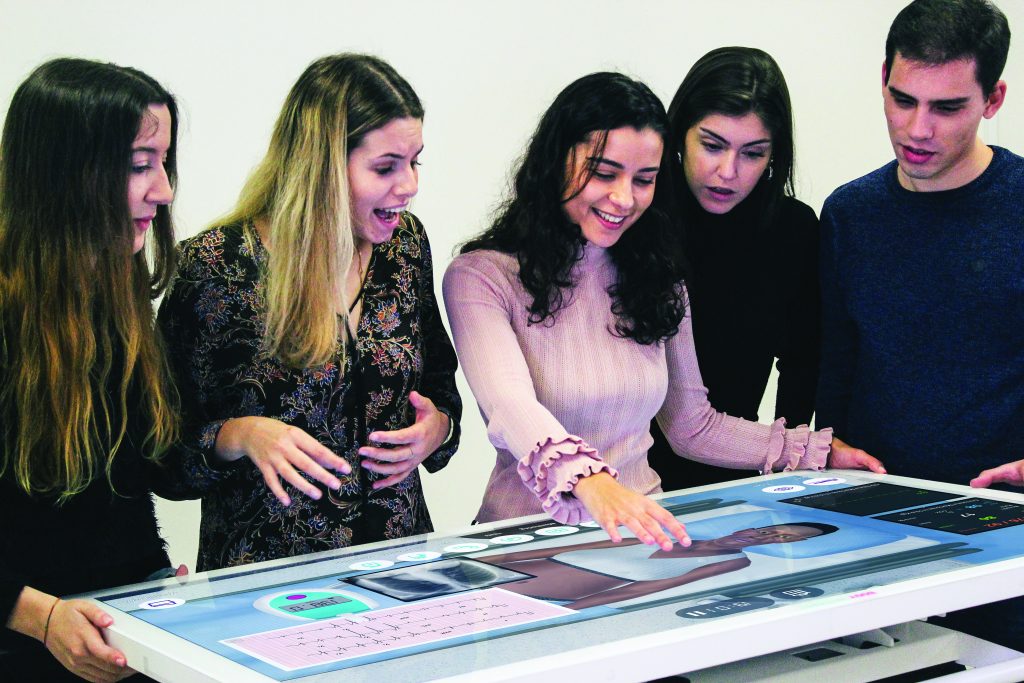 SZ: I like your mantra: it is a very powerful statement, because if you focus only on the solution, you get stuck. You become a static company, because you start thinking there is nothing beyond your product. So, if you're focusing on the problem instead, you're always trying to come up with new ideas, new solutions in order to solve it. This is a good mindset, it's what a dynamic company nowadays does. A company with their customers in mind.
PP: Many times, when I come back from conferences or visiting customers, I enter a non-comfort zone. Because these events always give us food for thought, by broadening our market perspectives. This sparks conversations like "hey, we had this idea, but maybe we need to finetune and go this way…". We always try not to take shortcuts in technology, because it may serve short-term needs, but then it would be very expensive to go back and fix. So, this interaction with the market needs to be nurtured, otherwise your company will lag behind. You might think you have a great product, but you won't sell it.
SZ: How did COVID impact your organization?
PP: First thing, we already had a distance learning solution before COVID. Less than 7% of customers used it because they didn't need it. We always thought that the hybrid model would emerge sooner or later, but COVID accelerated everything. As a result, we were in a good position when the pandemic started. In January 2020, we had 10,000 users, mainly educators. We didn't have students as users, because they were using the tool in front of their teachers. Two years and some months later, we have 200,000 users. So, we grew from 10,000 users to 200,000 users in a very short time. And because of this, we had to develop an infrastructure that performs well, regardless of operating system, browser, screen orientation, internet connection speed, etc.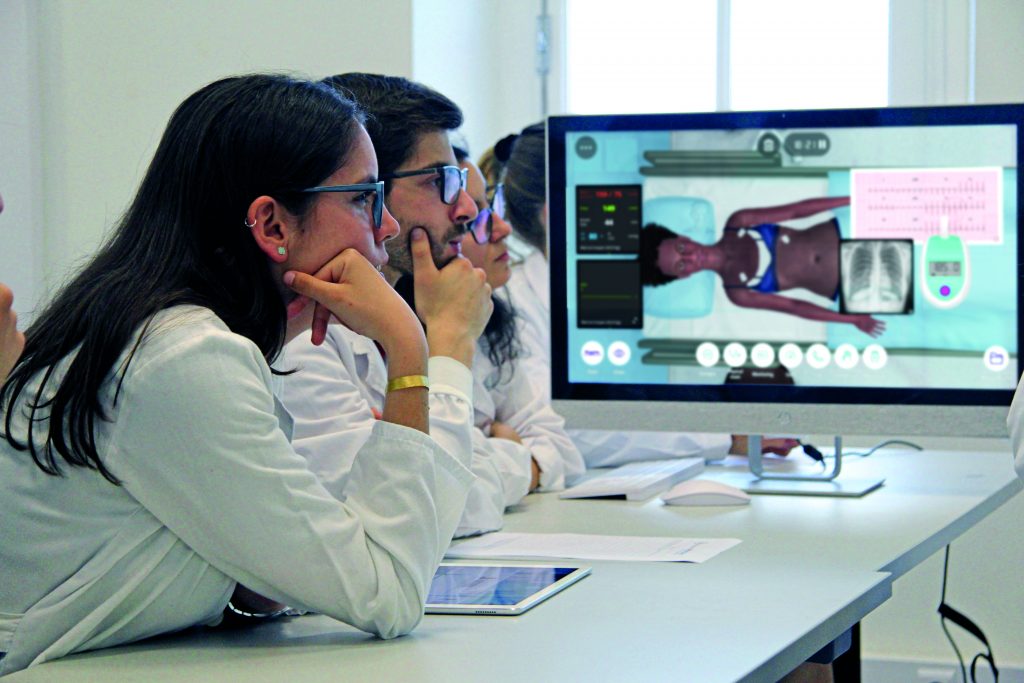 Then there were major changes in the way we do business. In the past, Silverio, me, Miguel and others, we used to travel more than one hundred days per year, and with COVID everything changed. We realized that we could do business and training online, and we could do it well. We learnt how to work remotely, and to carry out digital sales, promotion and after-sales processes. In conclusion, COVID brought new opportunities, and we think that the hybrid models will stabilize.
Therefore, our product is designed to be hybrid and take the most from wherever you are. Sometimes it's great to have an in-person session, sometimes it's great to have a remote session. This is the mindset. In the first month, we immediately launched a course about how to face COVID patients. Nobody knew how to do it at that time. We made a task force between Chinese, Italian, Portuguese, and US doctors. And because they were in the front lines, they brought a lot of knowledge on real clinical cases, so we launched these courses free to the world. Actually, they are still free. We don't care. And we got a lot of good feedback, because somehow, we helped people that were going to the front line without knowing anything about this respiratory disease. Thanks to our tool, they were at least able to understand the disease and how to treat different kinds of patients. Some actions do not have a specific business orientation, but they build new avenues for the future.
SZ: Talking about new avenues for the future: what is in store for Take the Wind?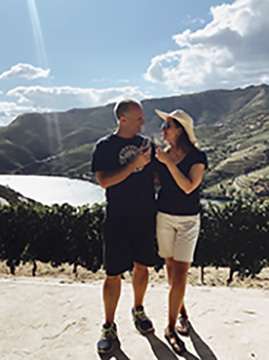 PP: We are not a startup anymore, but a growing company. We are scaling up. We have new partners on board. They bring more capability to work in bigger markets, more capability to develop the product and relations with customers in different aspects. Many times, you can be a great innovator, but then you need more muscle to make sure that all the operations and the way you deliver and the channels you build are the right ones. Otherwise, you'll be just a pioneer.
Me and Theresa, my wife, are the co-founders of Take The Wind. As our three real children grew up and started looking after themselves, making their own life, now the time has come for our fourth kid to leave the nest. Take The Wind is more than 14 years old right now. So, it's a teenager. And it's a good time to make this transition to a new phase. We think that companies are bigger than people.
And for us, it's great to provide strategic value to the company, and to have new blood in the operations side. We have right now a lot of new people in the company, and they bring new ideas. That's beautiful. Although we need to keep the culture of the company alive, otherwise we will lose sight of our goals. And so, the big challenges for us right now are to keep our culture, keep the strategic view, help empower people to grow and have new generations doing what we already did successfully for many years. It's a continuous evolution and we are excited to see what will happen next.
SZ: Thanks Pedro! The wind of change is blowing and we can't wait to see where it will take you!