How simulation can increase the learning success of radiology technicians when they experience it first-hand.
Content written in collaboration with Siemens Healthineers
With medical technologies and standards of care constantly changing, healthcare professionals must commit to lifelong learning to stay current. Well-trained staff can provide high-quality care more efficiently, saving money for a clinical institution. But ineffective training is a costly affair, and the total loss to a business can be staggering: $13.5 m per year, per 1,000 employees 1.
What makes training effective? One could argue that effective training is always relevant to the role of the learner and fits into a busy schedule without disrupting daily business. Around the world, traditional learning methods are still widely used, but over the past years, learning has also become increasingly digital – opening new opportunities. The hybrid learning philosophy from Siemens Healthineers combines the best of both worlds, including the digital offering SmartSimulator.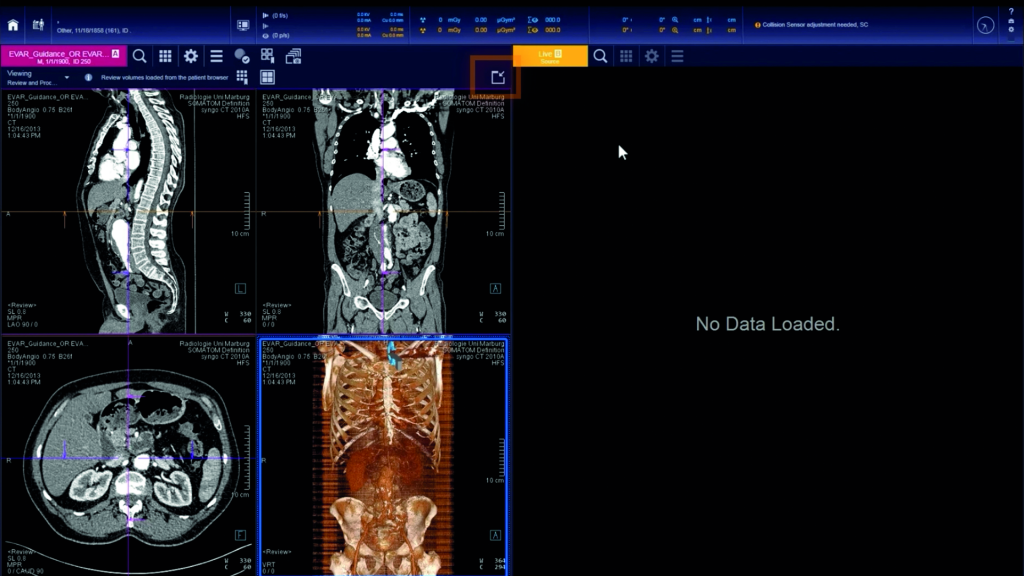 Hands-on
Technologists need a lot of hands-on experience to be able to scan patients safely and deliver high-quality images. As a radiology department must be efficient and up and running 24/7, it is difficult to find time for in-depth hands-on training.
SmartSimulator allows technologists, whether student or professional, to train and practice on a simulated version of a medical device from Siemens Healthineers. Users can try out all system features in a safe simulated environment via their computer. They can change system settings and see what happens without endangering patients – thus safely enhancing their confidence and improving scanning efficiency.
The MT Vocational School of Radiology (UMM) in Mannheim, Germany is using the simulator to offer their students hands-on system training in the classroom. The students are excited about the new learning method. Kim Mathias, a radiology student in her third year, says: "By using the SmartSimulator, we have learned how the device works with the settings, how to move the CT table, and how to operate the scan. You can try out the buttons without exposing the patient to radiation, without putting the patient in danger. What we learned stays with us much better". At the same time, their teacher and Head of the school, Stefan Schäfer, appreciates the fact that the solution is always available when and where it is needed, meaning they are independent of the equipment in the department.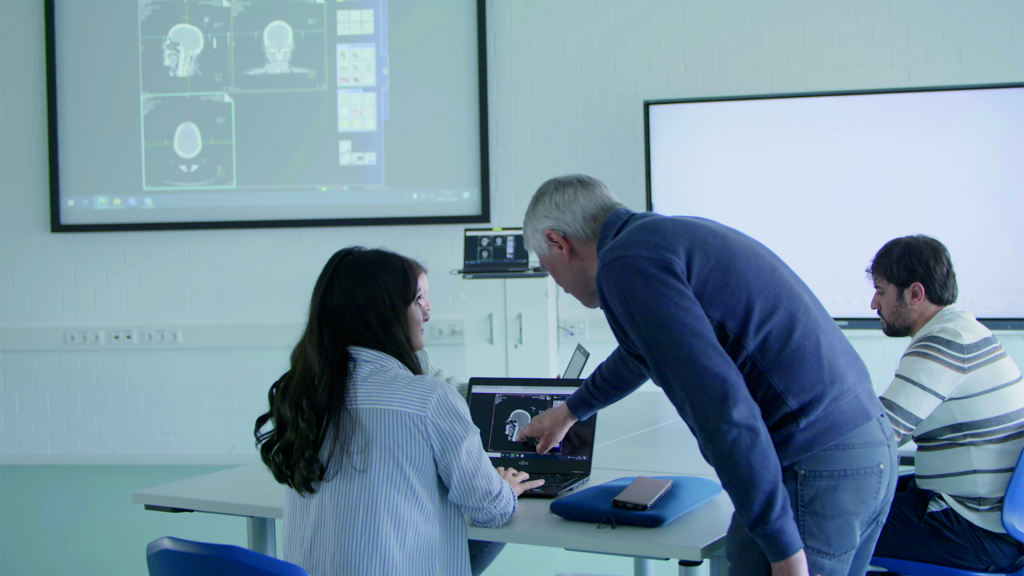 The simulator can also be used to onboard new colleagues – or to train the existing team on a new system while it is being installed. The radiology team at the Radiologie Traunstein-Haslach, Germany was happy that they were given a detailed introduction to the interface of their new MRI system in advance using the simulator. Divided into small groups, they were remotely guided through the various cards and menus. They were impressed about getting "a first hands-on experience of planning scans." After the safety briefing, they were then able to swiftly begin conventional onsite training with the new device installed in the meantime. This "personal onsite briefing proved particularly effective thanks to the thorough groundwork laid by the preceding online modules."
In addition, the simulator can be used to adapt protocols and system settings in the cloud without blocking the clinical system. The adapted settings are downloaded onto the system in a defined time slot that is convenient for the radiology department.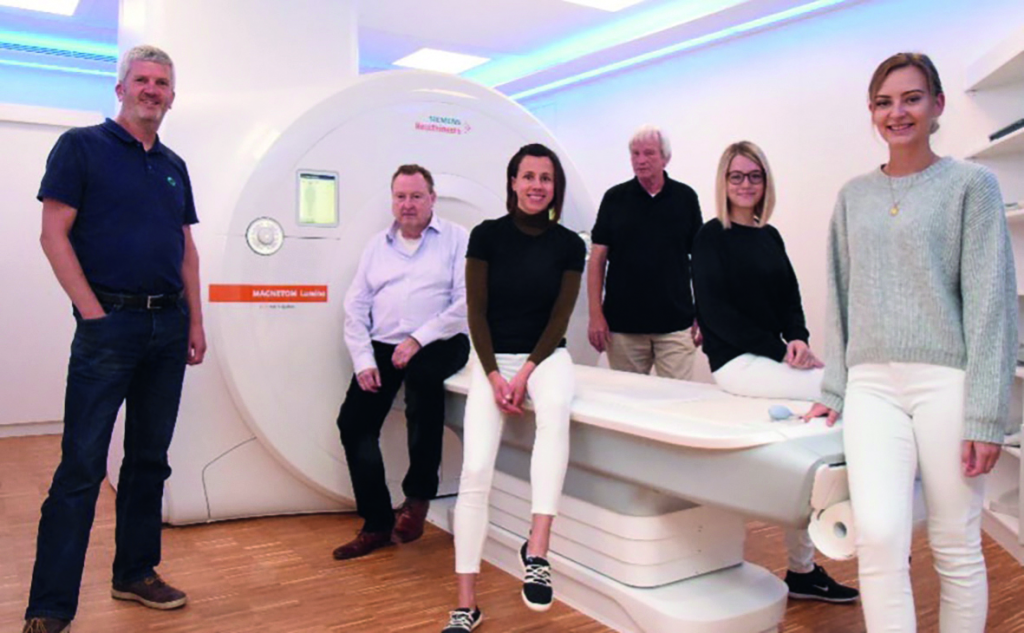 Furthermore, Siemens Healthineers Application Managers can reduce their travel costs by providing complete remote handover training for a new system via the simulator.
In Canada, for example, Helene Chouinard has a number of customers who operate clinical institutions in very remote areas. "We have to fly there. If we want to reduce the costs for the customer, I think it is a great alternative if we can offer virtual education options." Easy access
SmartSimulator is a cloud-based solution that offers learners a simulated, tailored hands-on training experience for medical devices from Siemens Healthineers.
The simulator can be used as part of classroom trainings or clinical workshops that take place either onsite or online via personal computer. Participants can directly interact with both their trainer and peers – whether they sit in the same room or not. Next step SmartSimulator is advancing digital learning with access anytime, anywhere to a digital twin of the current working environment. Having access to a replication of their system allows technologists to increase their competence today and tomorrow – and empowers them to hit the ground running and be successful from the start.
You can request more information about SmartSimulator here.
1 https://www.shiftelearning.com/blog/statistics-on-corporate-training-and-what-they-mean-for-your-companys-future
READ ALSO