Álvaro Trampal Ramos tells us how the Nursing Clinical Simulation Unit of the CEU San Pablo University in Madrid operates
The Nursing Clinical Simulation Unit (USCE) is located in the heart of the Faculty of Medicine of the CEU San Pablo University in Madrid, equipped with four Clinical Simulation laboratories and four multi-purpose work rooms. The USCE is a benchmark for practical and advanced learning for nursing students.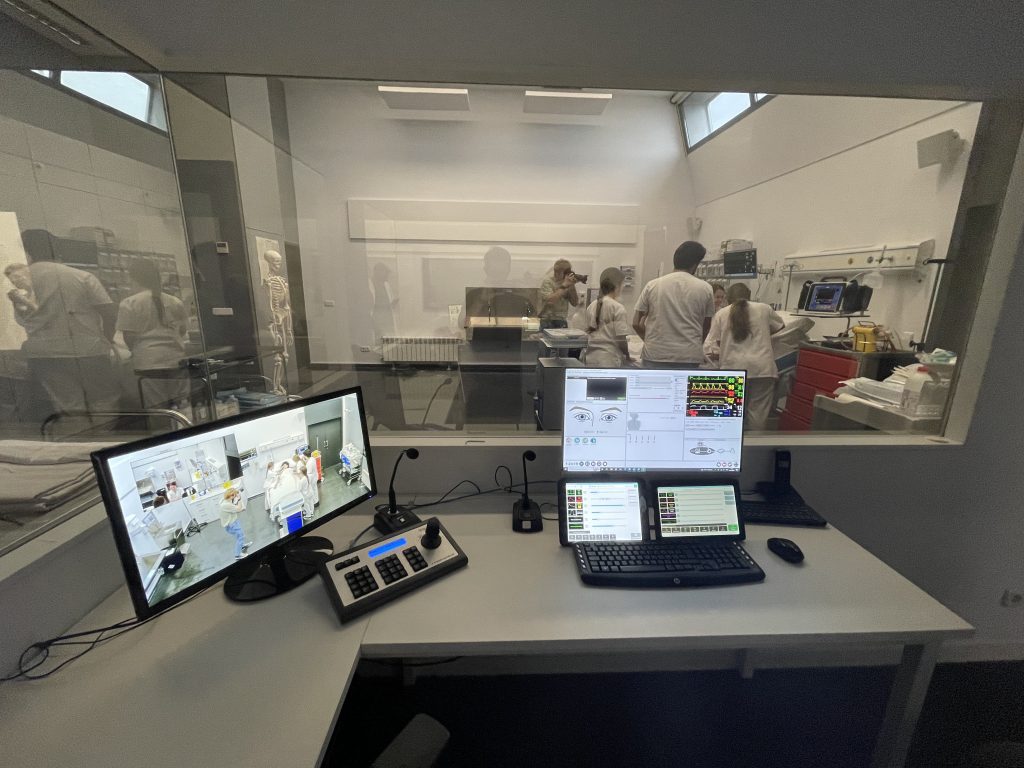 Teaching methodology
The Simulation Unit transitions through Roussin's SimZones, a methodology that immerses students in a comprehensive learning process, following Clinical Simulation as a transversal tool in learning. It begins with an immersion in the self-learning "Zone 0", where students explore essential concepts and skills at their own pace, before advancing to "Zone 1". In this SimZone, students participate in seminars that are as hands-on as possible, with small groups and a ratio of two students per Task Trainer. This approach allows for individualised attention and, through the skills checklists, we try to ensure that students integrate the "Best Practices" in an orderly and systematic way so that they can apply them efficiently in their clinical practice and in the future, in their professional activity.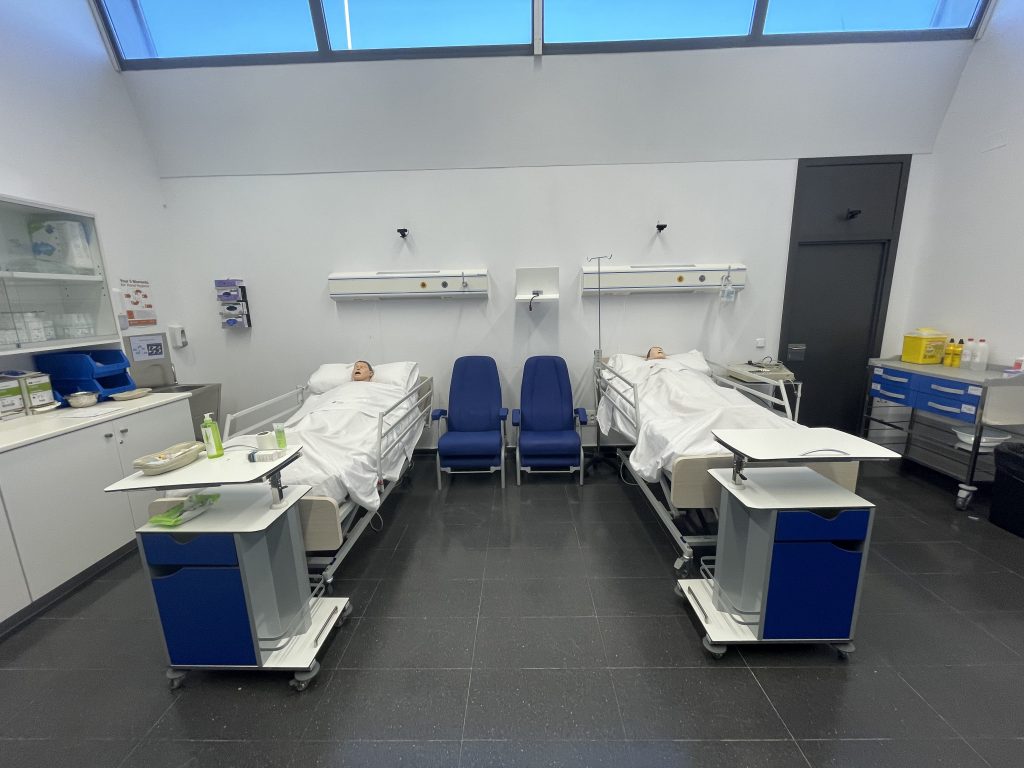 The Magic of Simulation
After having simulated in Zone 1, receiving feedback from the instructor, it is time to move on to Zone 2 of the Roussin SimZones. This is the highlight of the learning process at the USCE, performing simulation scenarios with the high-tech simulators or with standardised patients, actors and actresses participating in the simulation scenarios. Here, students are immersed in realistic and challenging clinical situations. The USCE has fully equipped hospitalisation units, an intensive care unit for adult patients and another for paediatric patients, with incubators, high-tech simulators from premature to geriatric patients and much more.
These scenarios allow students to apply their knowledge and skills in a safe and controlled environment, without putting the health of real patients at risk. At the end of the simulation, a debriefing of what has happened in the scenario is carried out, with the student being the protagonist of the analysis, with the Facilitators trying to ensure that the student finds tools for improvement to be able to "carry in their backpack" and apply them in their daily work.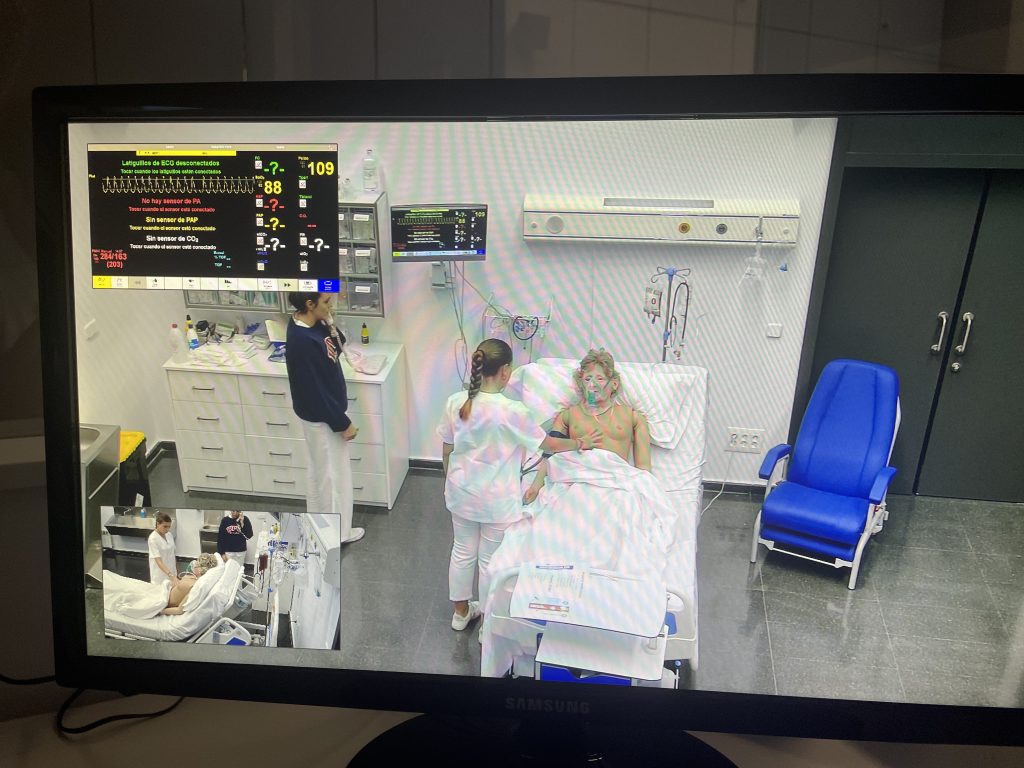 Teachers as Knowledge Facilitators
Excellence in clinical simulation teaching would not be possible without highly trained teachers. USCE teachers receive annual training in clinical simulation, innovation and tools for use with students. This continuous training ensures that teachers are at the forefront of best practices in health education and can effectively develop a simulation with students, applying the different phases and tools of simulation.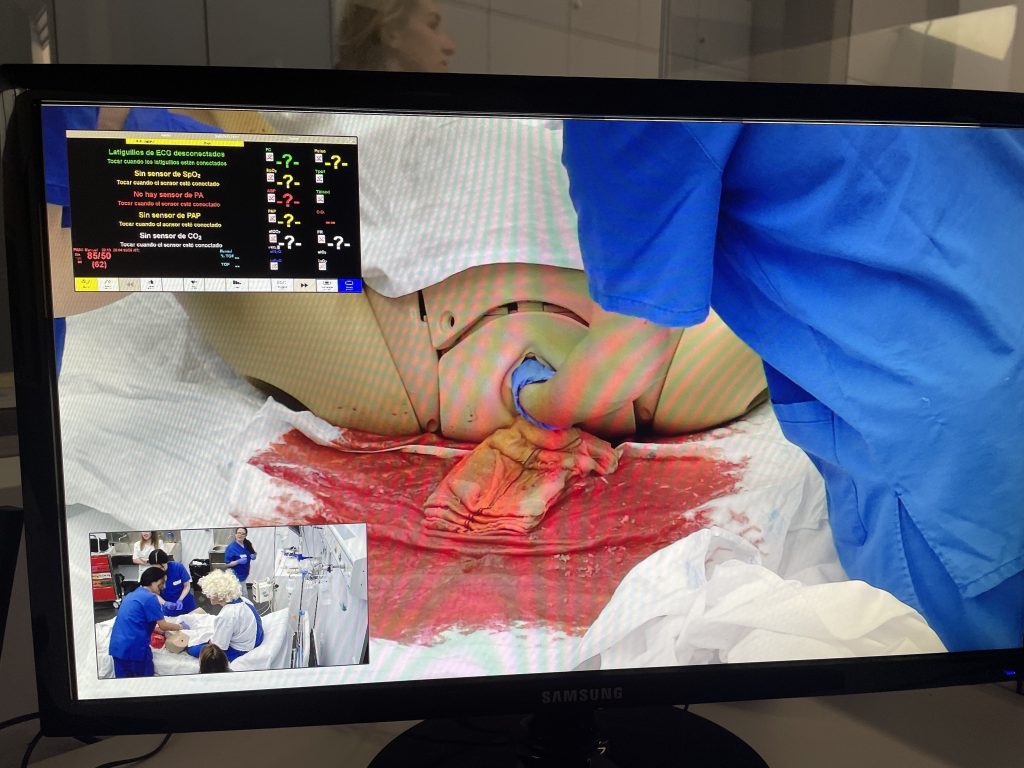 Prioritising Patient Safety
At the USCE, patient safety is a central concern. In all clinical settings, concepts and practices related to patient safety are integrated in a cross-cutting manner. This includes active identification, the transfer of information using the SBAR method, effective communication with the team, CRM tools, and the implementation of Team STEPPS, among others. Not to mention humanisation in all scenarios, the cornerstone of patient safety for all nursing professionals.
Conclusion
At the Nursing Clinical Simulation Unit of the Faculty of Medicine of the CEU San Pablo University of Madrid we take a holistic approach, involving advanced technology and a strong commitment to patient safety. USCE prepares nursing students to face real-world challenges with confidence and competence.
A lo largo de la simulación, los instructores supervisan el progreso de cada estudiante y proporcionan información sobre su rendimiento. El software que se utiliza para registrar los datos sobre el rendimiento de cada estudiante también permite a los instructores evaluar cada simulación y proporcionar comentarios a los estudiantes después de cada ejercicio.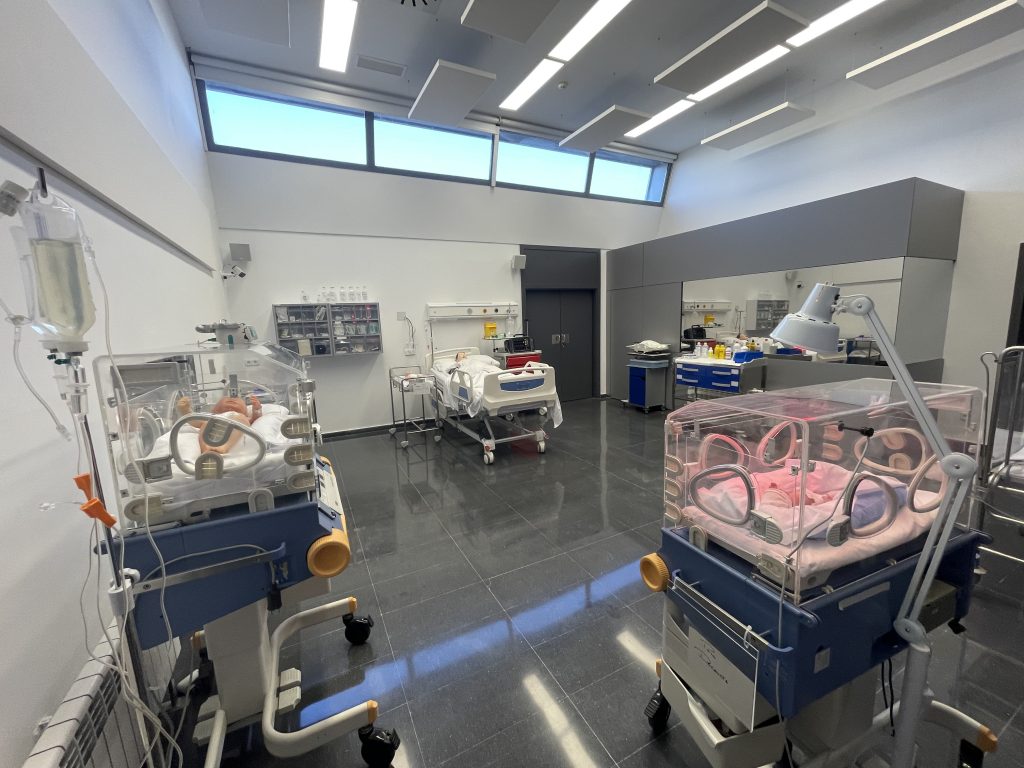 READ ALSO