A virtual Garden of Epicurus to share new perspectives and talk with simulation experts. As in ancient Greece, but in a modern key.
---
The Garden of Epicurus was found just outside of Hellenistic Athens, a philosophical school which pursued the quest for happiness through the contained enjoyment of pleasures and the nurturing of friendships. Historically it was called a garden, but actually it was an orchard. A place where any citizen could cultivate both the fruits of the earth and their minds. Epicurus founded his Garden on the edge between city and countryside; a house surrounded by a land of Mediterranean crops, which included fruit trees, olive trees, vegetables, flowers and aromatic plants. The philosophical texts were written inside the house, whereas meetings and lectures were conducted walking around the garden.
The Garden of Epicurus was not only a mere centre for the transmission of knowledge, but also a place and a time for learning, a retreat where activities were carried out between friends and colleagues. Its most remarkable feature was the equality of its members, regardless of their condition or social status. Both women and slaves philosophised just like free men did, and they were treated with the same respect. This respect was such that the presidency of the Garden of Epicurus was rotary.
With this same philosophy a new virtual Garden of Epicurus was created, this time focused on simulation, through regular meetings with simulation enthusiasts, generating a shared space and time in order to debate, analyse and discuss different relevant aspects related to simulation and patient safety.
These meetings are open to the community and they are broadcasted on the YouTube channel SIMversando, which is part of the "University Fellowship of Clinical Simulation and Patient Safety" of University of Barcelona, organised by the faculty of Medicine and Health Sciences, the Sant Joan de Déu hospital and the Teacher Campus of Sant Joan de Déu in collaboration with the faculty of Pedagogy.
This training program did not want to shut its doors and focus only on its views and experiences. It wanted to open up to the world, learn, share and explore new horizons with no limits of audience or frontiers.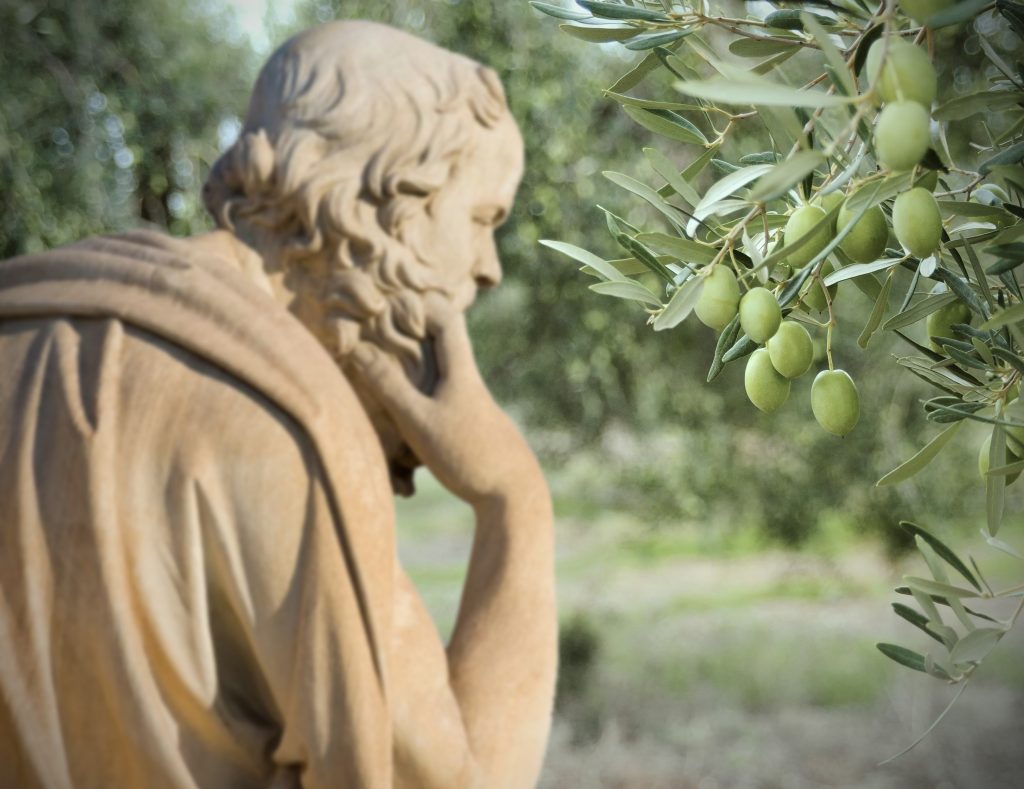 After experiencing long strolls debating around the new virtual gardens, the pleasure obtained by sharing new perspectives and views with the community was such that the SIMversando channel expanded its horizons to new proposals with the same philosophy.
These new corners are conversations with experts through the "Coffee with the Expert" and critical reviews of literature through the brand-new "Journal Club".
Behind the words and thoughts expressed in this article there is a great team of people and professionals who make it possible, including all visitors of the SIMversando channel, those who share their views live, but especially my passionate colleagues and friends Mariona, Jose Maria, Gemma, Jaume y Esther. With their collective effort and drive it is possible to launch ventures like this, which allow to strengthen and grow the world of simulation enthusiasts.
Anyone who wishes to walk, stroll and reflect at the Epicurus' Garden of Simulation will find open doors through SIMversando, a non-profit channel aimed at sharing experiences, successes and failures about Clinical Simulation and Patient Safety.
Would you fancy a stroll in the Garden of Epicurus to gather the new fruits of simulation?
---
READ ALSO